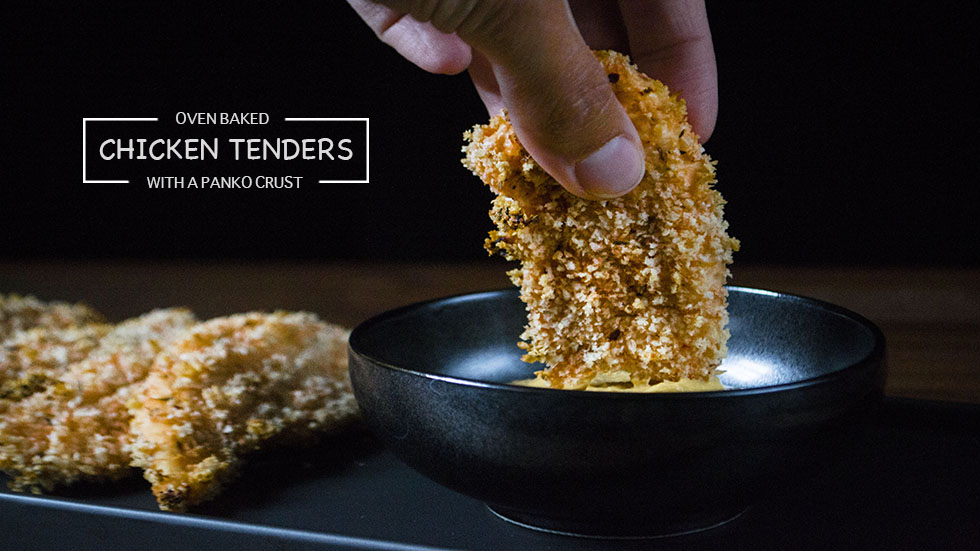 I remember the first  time I had faux fried (fake fried) chicken.   I was about 7 years old, it  was around Christmas time and we were having dinner at a family friend's  house in Northwest DC.  I was always interested in what was being prepared for  dinner, but when I heard that we were having faux fried chicken, I  thought – what the hell is that?!  (Or whatever the equivalent thought  is for a 7 year old).    As our gracious host described the preparation of the meal, all I heard was that she was taking something delicious like  fried chicken,  and covering it with a breakfast cereal and baking  it.  I thought this was a terrible idea!    That was until a plate was set down in front of me, and it looked, to my amazement, like fried chicken!   A little more encourage by its fried appearance, I took a bite.  To my  surprise and delight, it was crispy on the outside, juicy on the inside, and full of flavor!   I'm not going to tell you that it tasted just  like fried chicken or that I couldn't tell the difference, but I will say  that it was delicious and I wanted more.  And if anything is a testament to this being a tasty dish, it's the fact that a 7 year old wanted to  hate it, ended up loving it, and thought about it enough growing up that she felt compelled to recreate it 26 years later.
Baked Chicken Tenders with Panko Crust
Author:
Kathleen | Hapa Nom Nom
Quick, easy, delicious, and healthy! What more could you want?! Faux Fried Chicken Tenders will soon be a family favorite!
Ingredients
1½ pounds chicken tenders
1 cup buttermilk
2 tablespoons Sriracha sauce
2 cups panko
2 tablespoon Cajun seasoning
2 teaspoon salt
canola spray
spicy mustard or honey, for dipping
Instructions
In a large bowl, mix the buttermilk and Sriracha. Add the chicken tenders and stir to combine. Cover and refrigerate for 2 hour and up to overnight.
Preheat the oven to 400 degrees F.
In a large dish, mix the panko, Cajun seasoning, and salt using a fork. One at a time, take the chicken tenders, gently shake off any excess marinade, and roll in the panko mixture, pressing each side firmly into the mix.
Lightly coat each piece with non-stick canola spray, front and back. Place completed tenders on a cooling rack with a baking sheet underneath and bake for 20 minutes. If you do not have a rack to raise the chicken tenders above the baking sheet, cook the tenders for 10 minutes per side, turning once.
Remove from the oven and leave on the drying rack until ready to serve. This will prevent the bottoms from becoming soggy.
Serve with your favorite dipping sauce