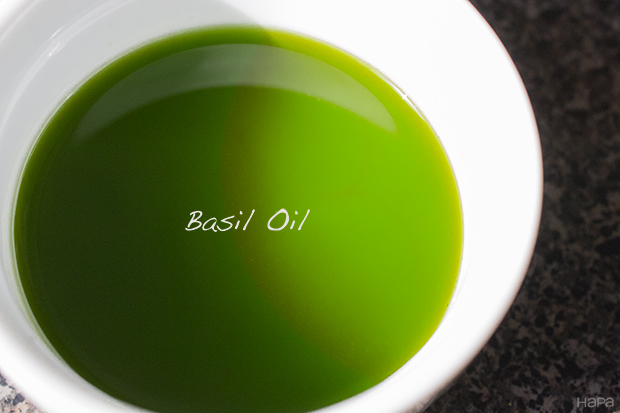 This Basil Oil is a fantastic!  I imagine if it were possible to wring out basil leaves, this is what you would end up with – herbaceous, delicate, essence of basil.  Use this as a dipping oil for crusty bread, drizzle over bruschetta, caprese salad, or even on top of tomato soup.
Allow the Basil to Steep in Hot Water:
Shock the Herbs after Blanching: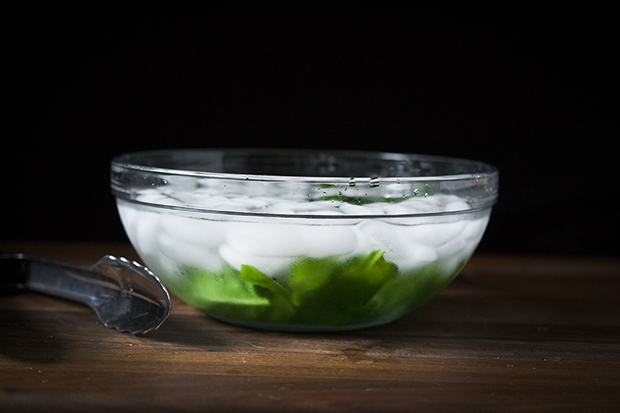 Puree the Basil: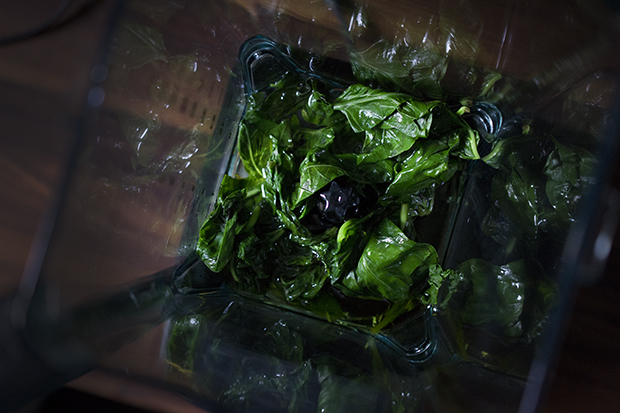 Cook the Basil Oil for 1 to 2 Minutes: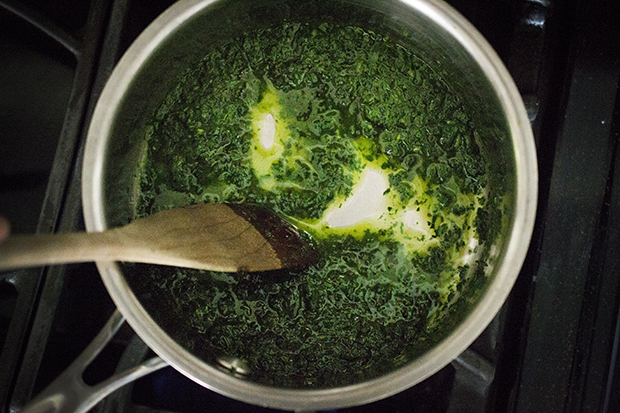 Strain the Basil Oil: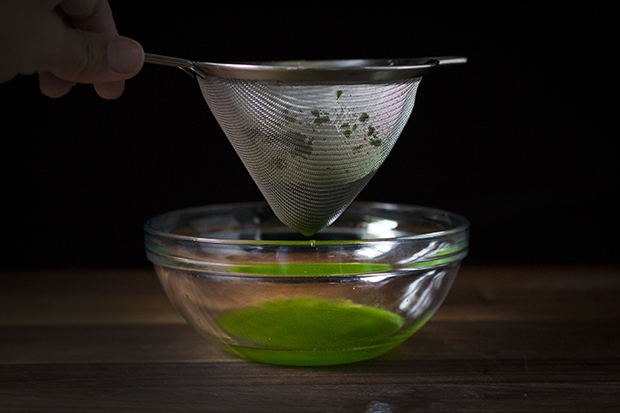 Basil Oil
Author:
Kathleen | Hapa Nom Nom
Ingredients
1 cup fresh basil leaves, packed
2 Tbs extra virgin olive oil
¼ cup grapeseed oil
Instructions
Prepare a bowl of ice water. In a separate bowl, pour boiling water over basil leaves. Let the herbs steep for 30 seconds.
Using tongs or a slotted spoon, transfer the basil from the hot water to the ice bath to halt the cooking process. By shocking the basil, you will retain its deep green color.
Remove the leaves from the ice water and squeeze out any excess water using a paper towel.
Place the herbs in a blender or food processor and add the oils. Blend for 1 minute.
Place the combined mixture in a small sauce pan over medium heat. Stirring constantly, warm for 1 to 2 minutes. Do not let it boil.
Strain contents through a fine meshed sieve. If you do not have a fine sieve, strain through several layers of cheesecloth.
Let the basil oil come to room temperature before serving. Oil will keep for a week, refrigerated.
Notes
* Grapeseed oil has a lighter taste and will allow the delicate flavors of the basil to shine through. The olive oil adds richness and body.