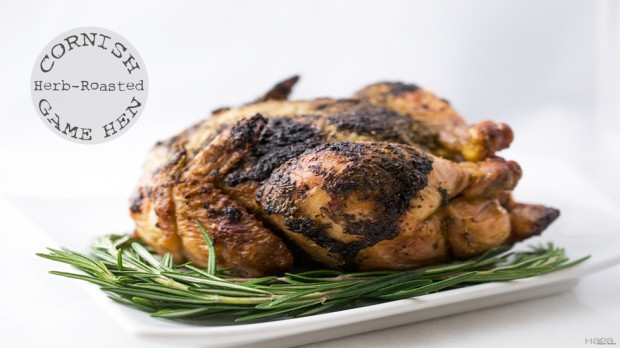 Thanksgiving is just a few days away…have you planned your menu?  If you're like most people, you will be serving turkey.  However, if it's only you this holiday season or just a couple of people at your table, even the smallest turkey may be too much.  If you have a small party or just want to mix things up a bit, serving Herb-Roasted Cornish Game Hen is a simple yet elegant alternative to a giant turkey.  The herb-butter give these little birds a bright and herbaceous taste while keeping the meat moist and flavorful.  In fact, within just a few minutes of putting these hens in the oven, a wonderfully savory smell will delight both you and your guests.  Likewise, they are incredibly quick and easy to make – a great holiday meal can't get much better than that!
Remove the Giblets and Pat the Hens Dry:
Combine the Rosemary, Thyme, Parsley, Garlic, Lemon, Butter, Salt, and Pepper in a Food Processor: 
Combine the Ingredients to Create an Herb-Butter: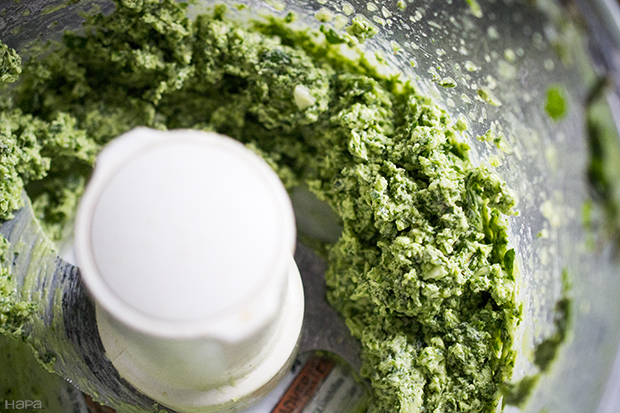 Place the Herb-Butter Under the Skin of the Hens: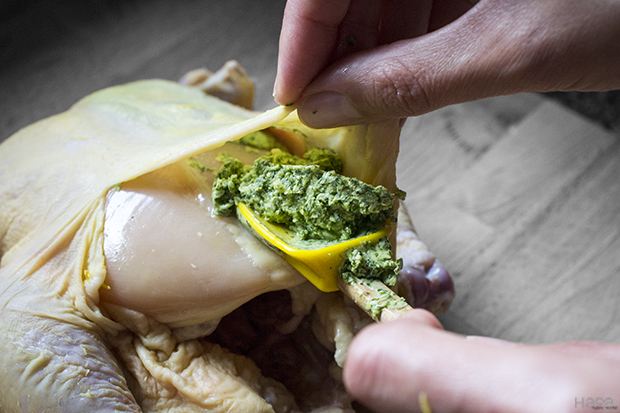 Smooth the Remaining Butter Over the Birds: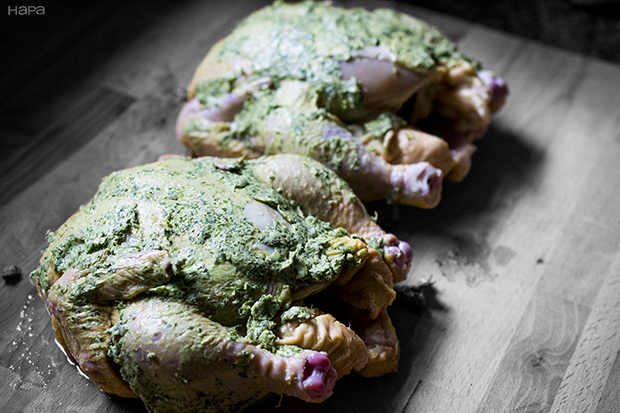 Tie Up the Hens Legs and Tail: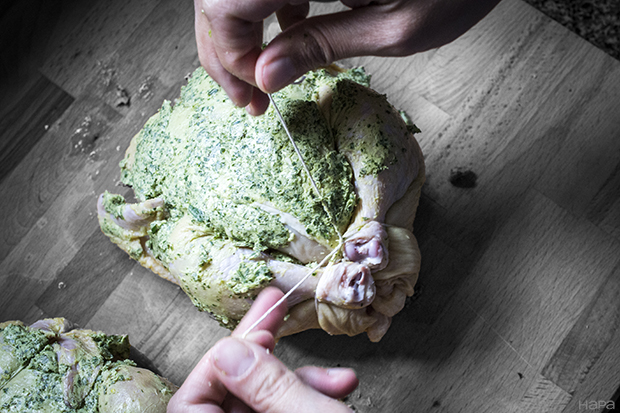 Tie the Wings to the Hens Body: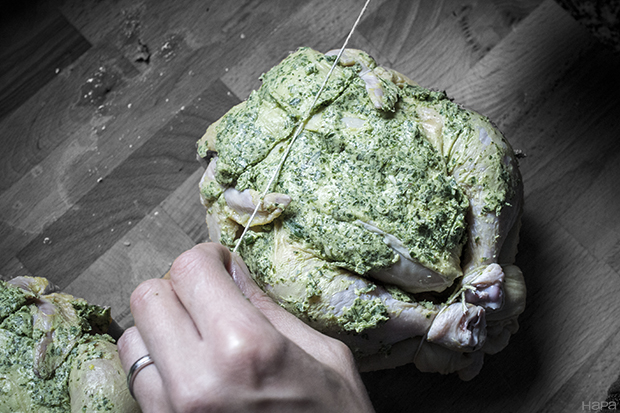 Place the Hens on a Baking Sheet and Roast in the Oven: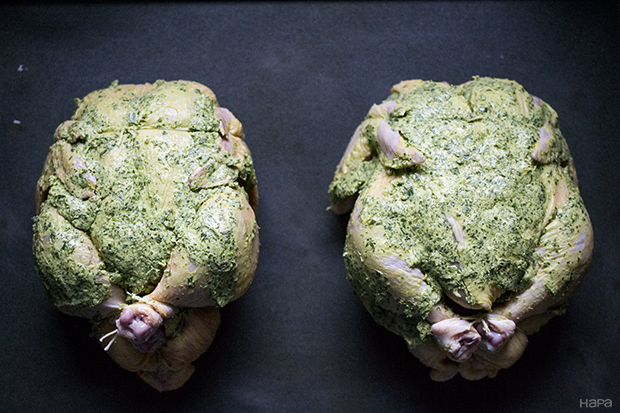 Serve the Cornish Game Hens Whole: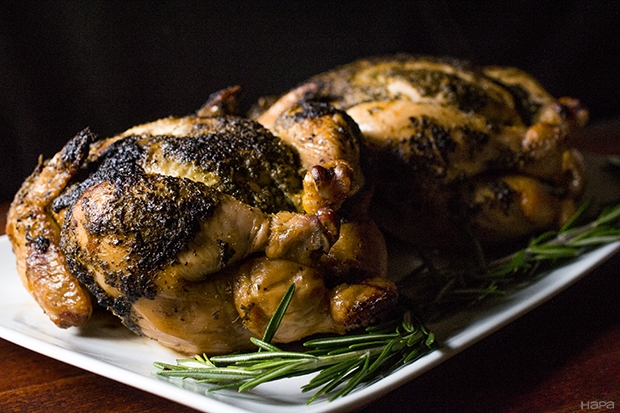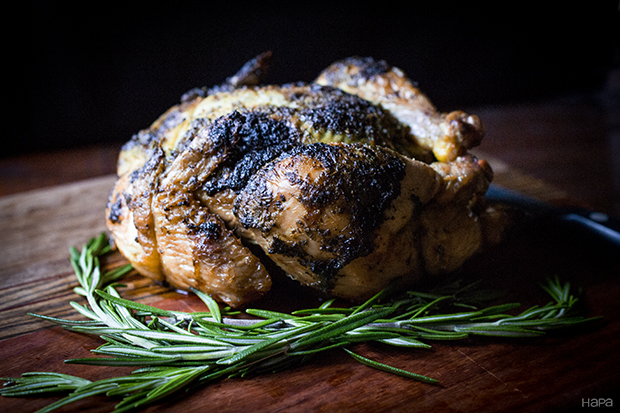 HERB-ROASTED CORNISH GAME HEN INGREDIENTS:  serves 2
2 Cornish Game Hens
2 sprigs fresh rosemary, stems removed
4 sprigs fresh thyme, stems removed
1/4 cup fresh parsley
4 cloves garlic
1 lemon, juiced
4 Tbs butter, softened
salt and freshly ground black pepper
DIRECTIONS:
Preheat the oven to 400 degrees F.
Remove the giblets and pat the hens dry.
In a food processor, combine the herbs, garlic, lemon, butter, and salt and pepper to taste.  Blend until fully incorporated.
Using your fingers, carefully separate the skin from the breasts.  Place a tablespoon of the herb-butter mixture over the breasts and rub to spread.
Using kitchen twine, tie up the hens legs and tail; then tie the wings to the body.  Rub the remaining herb-butter mixture over the birds.
Place the hens on a baking sheet, breast side up,  and cook for 50 minutes or until the internal temperature reaches 165 degrees F.
Transfer the hens to a platter and tent with aluminum foil for 15 minutes before serving.
Serve the Cornish Game Hens whole.

Print Friendly