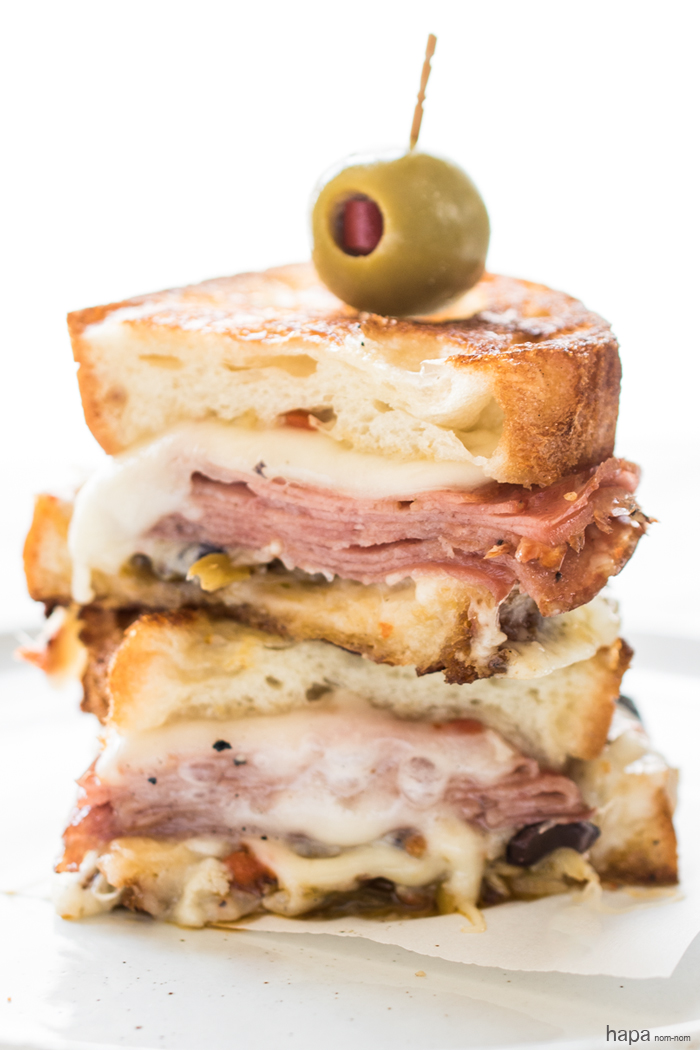 Cheese and bread… two of my most favorite foods. Which for me would make the grilled cheese sandwich and the likes, the perfect meal.
There's something about a slice of rustic bread, drizzled with olive oil, and toasted to golden brown and crispy perfection that makes me so happy.  And cheese, don't even get me started on cheese. Let's just say, if I'm having a rough day I often console myself in the cheese section of the grocery store.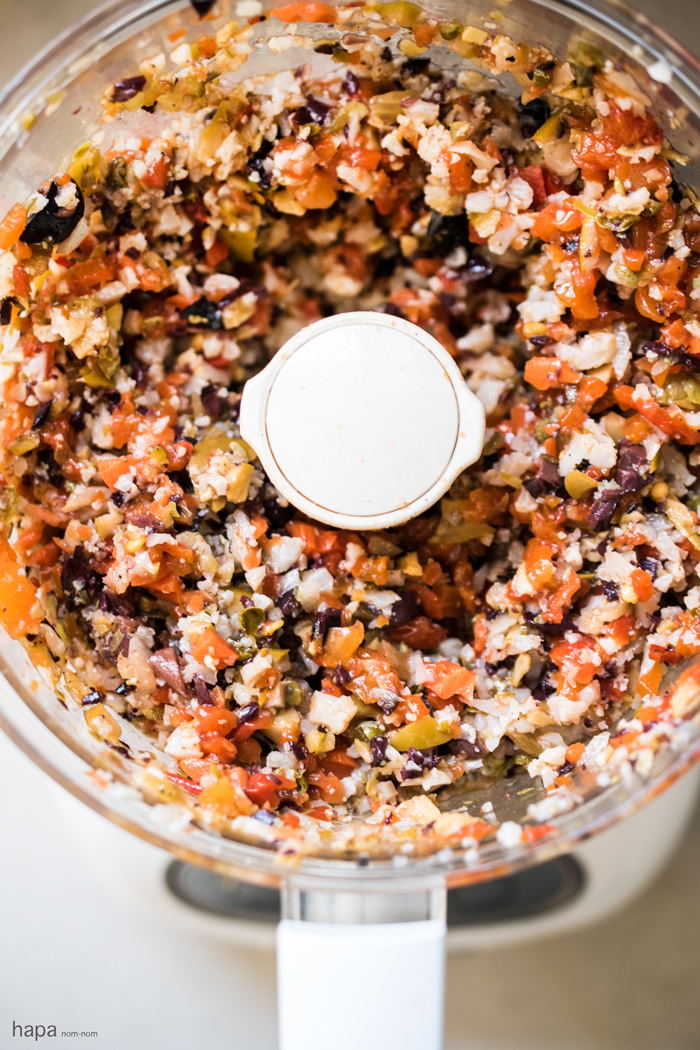 I love cheese and bread so much that I've written a little poem for you inspired by Dr. Seuss', 'Green Eggs and Ham.'
Do you like bread and cheese?
I do like bread and cheese,
I would like some please.
Would you like them here or there?
I would like them here or there.
I would like them anywhere.
I do like bread and cheese.
I do like to eat any of these.
I would eat them in the car.
I would eat them at the bar.
I will eat them sitting in a chair.
I will eat them standing at a fair.
I will eat them sipping on wine.
I will eat them and feel just fine.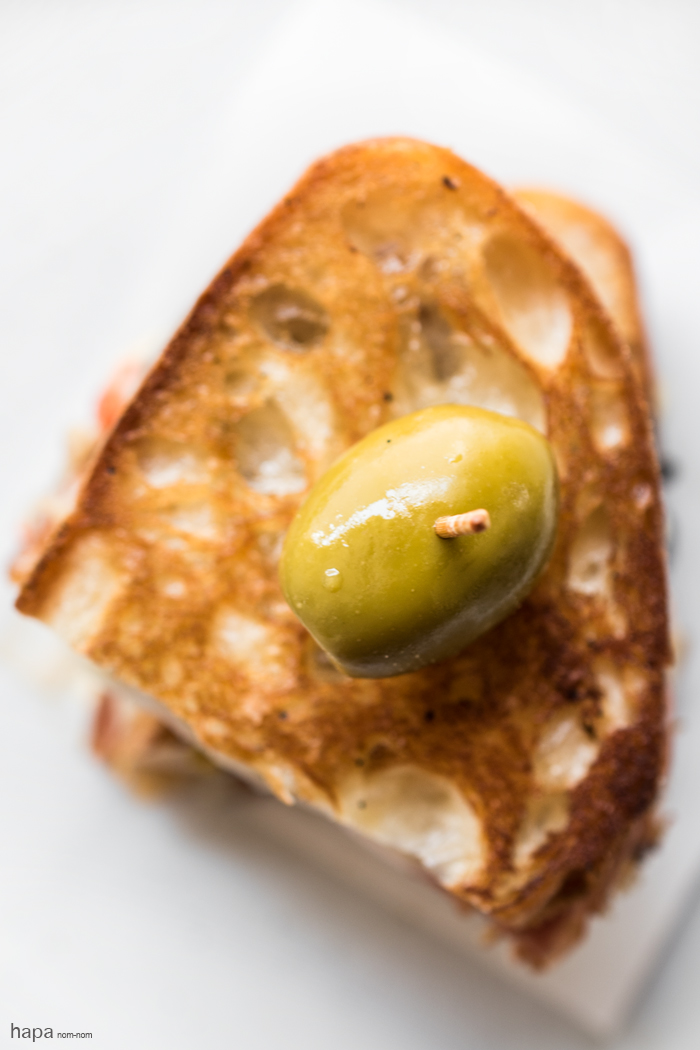 Ok, ok, ok… we get it, Kathleen. Clearly you're a fan. But slow your roll, what's a muffuletta sandwich? 
The muffuletta sandwich was invented at Central Grocery opened in 1906 in the French Quarter of New Orleans by Sicilian immigrant, Salvatore Lupe. As the story goes, Salvatore notice that his patrons had some difficulty juggling their lunch of bread, salamis, olives, and cheese – so he put it all into one brilliant sandwich and a star was born.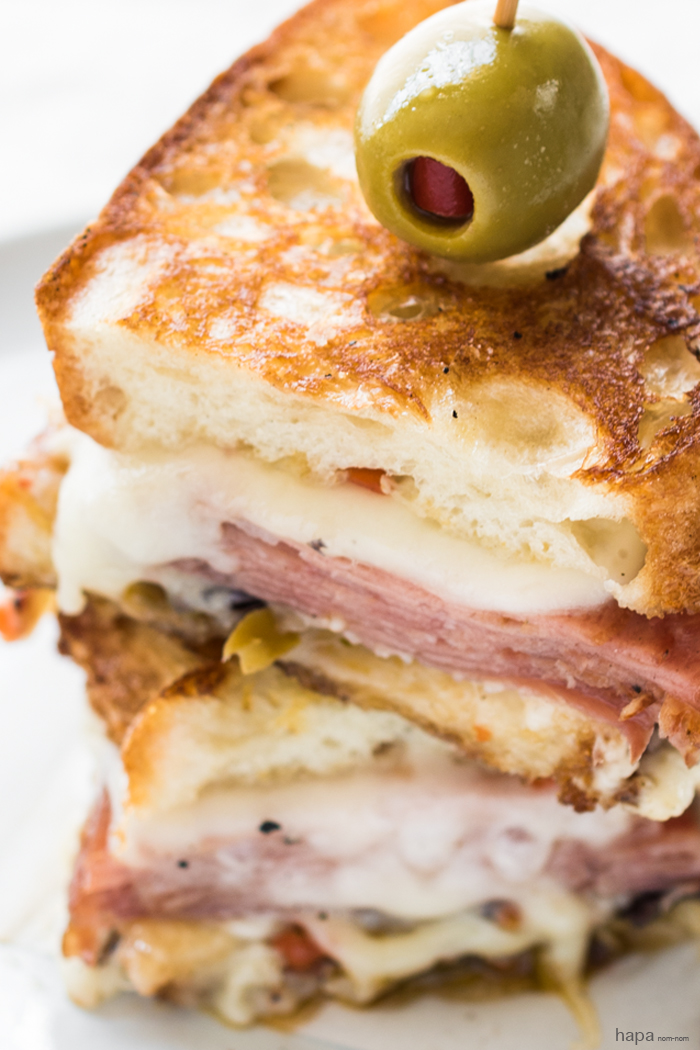 Pairing my all-time favs with a briny olive relish and some serious portions of salami, mortadella, and capicola make this one big daddy of a sandwich.

Hot Muffaletta Sandwich
Author:
Kathleen | Hapa Nom Nom
Prep time:
Cook time:
Total time:
Ingredients
1 16 ounce jar of giardiniera, drained
1 20 ounce jar roasted red peppers, drained
2 tablespoon capers
1 cup mixed olives
extra virgin olive oil
kosher salt
freshly ground black pepper
1 loaf ciabatta bread
½ pound salami, thinly sliced
½ pound mortadella, thinly sliced
½ pound capicola, thinly sliced
½ pound provolone cheese, thinly sliced
8 large pimento stuffed olives for topping, optional
8 toothpicks, optional
Instructions
In a food processor, add the giardiniera, roasted red peppers, capers, olives, and 3 tablespoons of olive oil. Pulse to roughly chop. Season with salt and pepper to taste (you may not need to add salt given the brininess of the mix).
Heat a heavy-bottomed skillet over low heat (you want it low and slow so that it gives the cheese time to melt as the bread toasts).
While the pan is warming, assemble the sandwiches. Brush some olive on one side of each slice of bread. Turn the slices over so that the olive oil brushed sides are down. Layer the cheese, olive relish, meat, add another layer of cheese, and top with a slice of bread to close. (I like to place the cheese on the top and bottom so that it makes it easier to flip, keeping the contents of the sandwich in place).
Place the sandwiches in the pan and cook until golden brown on one side, turn and brown the second side. Sandwiches are ready when the outside is golden brown and crispy and the cheese has melted. Cut in half and top each half with a pimento stuffed olive. Serve immediately and enjoy!