When life gives you lemons, make limoncello!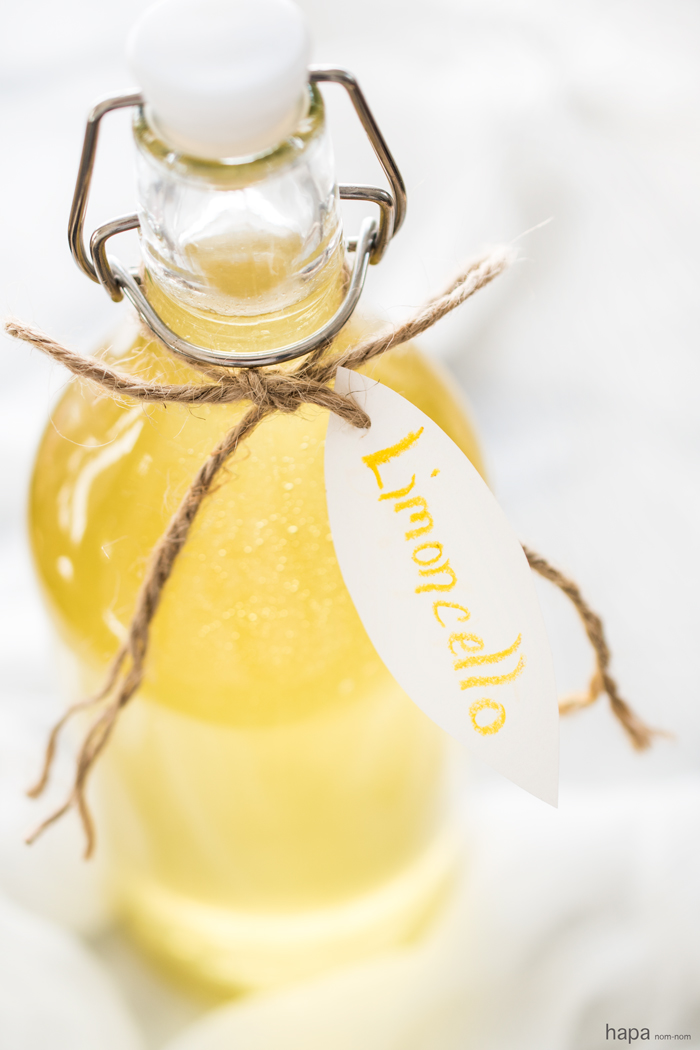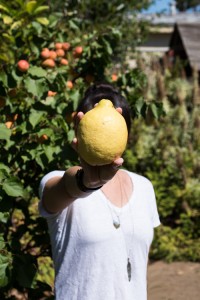 On our cross-country drive out to our new home in the San Francisco Bay Area, we stopped in southern California and stayed the night with my aunt and uncle. In their backyard is a giant lemon tree that was planted by my grandfather when they bought their home 30 some years ago. The lemons on this tree were huge! Ginormous! I hadn't seen lemons this big since I first went to Sicily, on my way to go to school in Florence. I can remember one of the first nights out in Florence. A group of girls and I went out to a local bar when we were approached by two older gentlemen. In case you haven't heard, if you are a woman with a pulse in Italy, you will get more attention than you may be used to – not in a threatening way, mostly just a lot of catcalling and looks. But unless your name is Gisele Bundchen, then you're probably not used to being gawked at everywhere you go.
In any event, the two older gentlemen ordered a round of limoncello. We'd never had limoncello before – it came in a chilled shot glass, its bright color looked like a sunrise, and it smelled of the most fragrant lemons I had ever smelled. We clinked glasses and with one quick tilt of the head, we threw our heads back and downed the shot. Except it wasn't meant to be taken as a shot. We glanced over at the two gentlemen who had a look of surprise on their face. And then without a single word, they each took a small sip of the limoncello and then sat their glasses down on the table to pause before taking another refreshing sip. As we quickly found out, limoncello is for enjoying and relaxing. Not pounding shots – we were college kids… what the hell did we know? 😉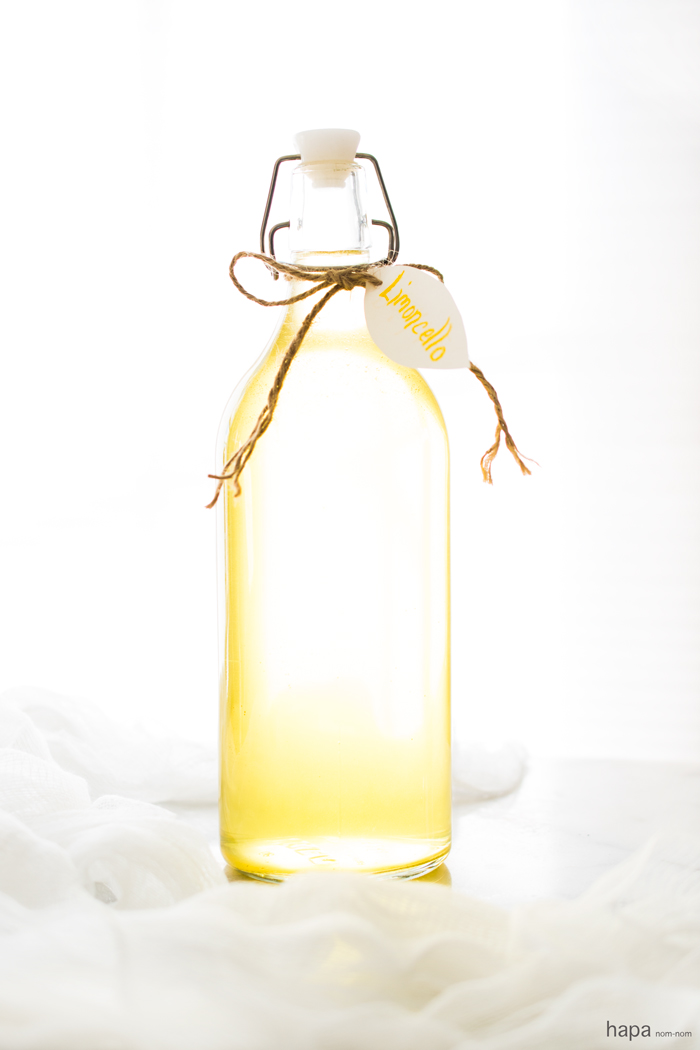 That's one of the many things I love about Italy. It's not fast and furious living. People take their time and they savor the moment. Life is to be enjoyed! So slow down. Pour yourself a glass of limoncello, sit back, relax, and enjoy life like an Italian.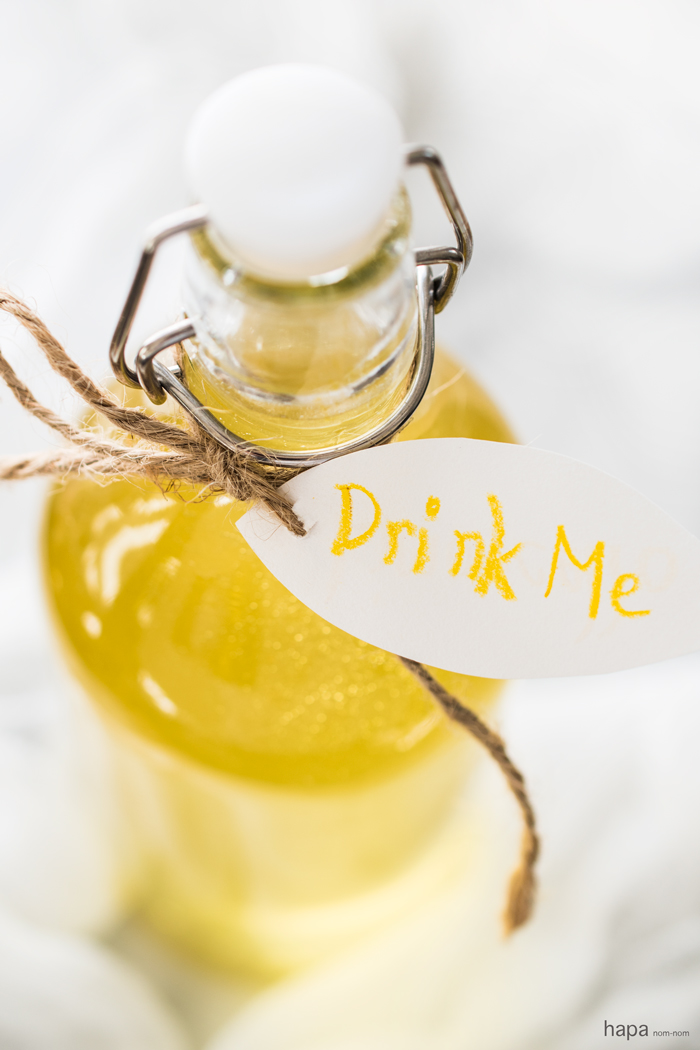 Limoncello
Author:
Kathleen | Hapa Nom Nom
When life gives you lemons, make limoncello!
Ingredients
10 lemons
1 (750ml) bottle of 100 proof vodka
2 cups water
1 cup sugar
Instructions
Using a vegetable peeler, remove the peel from the lemons, being careful not to include the pith (the bitter white part).
Place the peels in a large pitcher and pour the vodka over the top. Cover the pitcher with plastic wrap and store at room temperature for 4 to 7 days.
In a small saucepan, stir the water and sugar together. Bring to a simmer, to dissolve the sugar. Turn off the heat and allow to completely cool.
Pour the sugar-water into the pitcher with the lemons and stir. Using a fine mesh sieve, strain the lemon peels out from the liquid. Insert a funnel into the neck of a bottle and transfer the limoncello. Chill in the refrigerator or freezer prior to serving. Limoncello can be stored in the freezer for up to a year.
Notes
1) If you're able to find 100 proof vodka or higher, use that. The higher the proof, the more flavor will be extracted from the lemons. If you can only find 80 proof, then just allow the peels steep for at least the full 7 days.

2) When peeling the lemons, be sure to remove all of the white pith. This is bitter and will transfer to your limoncello if it is not removed.