The other day I bought some gorgeous hamburger buns at the farmers market!  I of course was going to make juicy and delicious hamburgers to accompany the buns, however I quickly discovered that the buns were WAY bigger than the patties I made.  Placing the actual hamburger inside the bun was the equivalent of throwing the proverbial hot dog down a long hallway.  I know based on the picture below, it doesn't look like the bun is really that large – though bear in mind, I have freakishly large hands!  Seriously…my hands are bigger than most men's, to include my husband.  And yes, I have heard the 'man-hands' Seinfeld reference.  Though to my defense rather than big meaty mitts, my fingers are long, slender, and still resemble a bit of femininity – or at least that's what I tell myself and what I tell my husband.
Getting back to the dish – I had a surplus of big beautiful buns (insert 'that's what she said' joke here) so what better way to use them, than make panzanella (Italian bread salad).  Generally you could just use stale bread – when slightly dried out, it holds up a bit better once you start adding the juicy tomatoes, cucumber, and the vinaigrette.  Alternatively, and the way I prefer, is to grill the bread.  It firms it up while adding that smoky char from the grill.  Either way, this dish breaths new life into old bread and creates a perfect summer side dish.
Leftover Bread: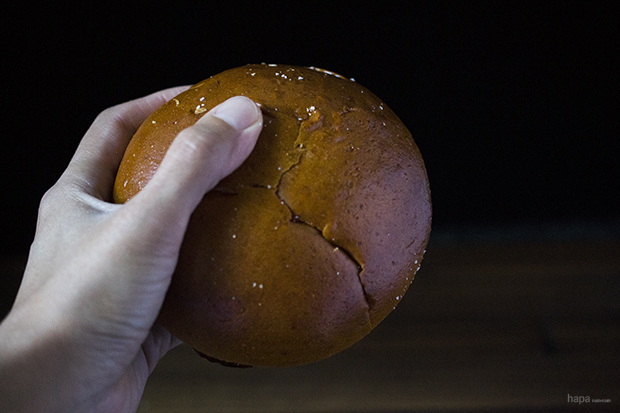 Slice Bread to Create More Surface Area for Grilling: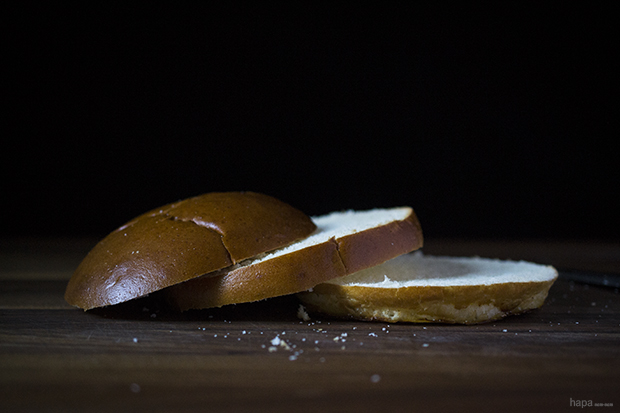 Brush the Bread with Olive Oil:
Grill the Bread: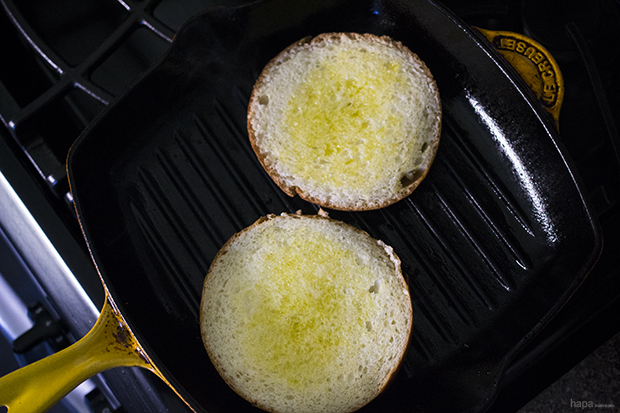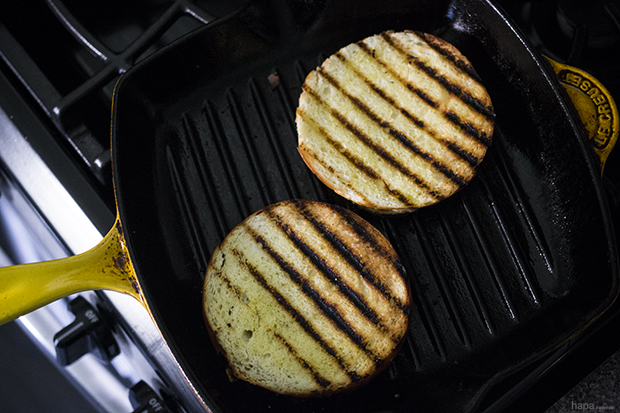 Cube the Bread: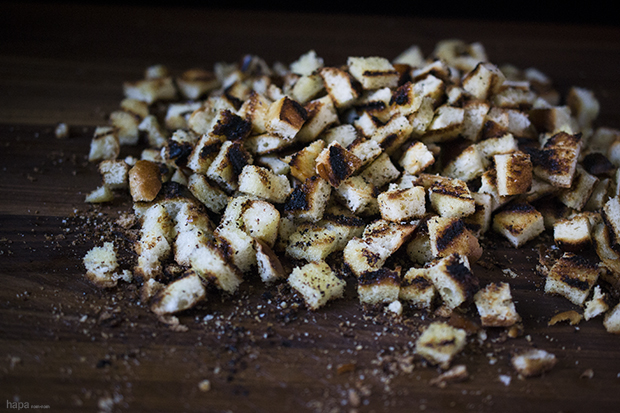 Add all of the Ingredients to a Large Bowl:
Add the Dressing: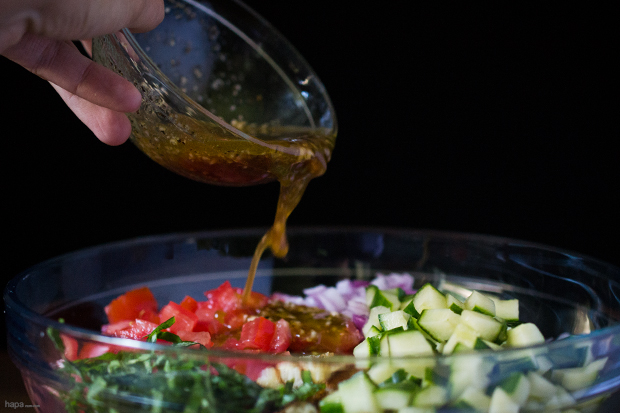 Toss to Combine: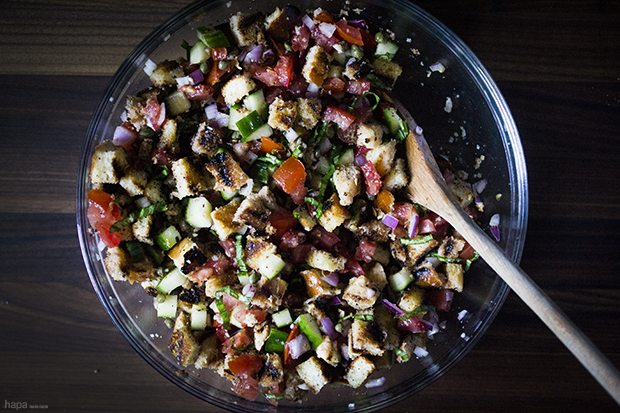 Panzanella
Author:
Kathleen | Hapa Nom Nom
Recipe type:
Side, Entree
Breath new life into day-old bread with Panzanella. An Italian bread salad that's a perfect side to any summer dish!
Ingredients
10 ounces leftover bread
¼ cup extra virgin olive oil
½ red onion, diced
1 small English cucumber, seeded and diced
1 pound tomatoes, diced
3 tablespoons capers
10 large basil leaves, chiffonade
VINAIGRETTE:
¼ cup extra virgin olive oil
3 tablespoons red wine vinegar
½ teaspoon balsamic vinegar
1 garlic clove, minced
½ teaspoon kosher salt
¼ teaspoon freshly ground black pepper
Instructions
Heat a grill or grill pan over medium-high heat. (If you're using an uncut loaf of bread, slice it into ½-inch slices to create more surface area for grilling). Brush the bread on both sides with olive oil. Grill the bread until nicely browned, about 2-3 minutes per side. Remove from heat and allow to cool. Once cool enough to handle, cut it into ½-inch cubes.
In a large bowl, add the red onion, cucumber, tomatoes, capers, basil, and cubed bread. Toss to combine.
In a small bowl, whisk together all of the ingredients for the vinaigrette and pour over the bread and veggies. Toss well to incorporate. Season with salt and pepper to taste. Serve and enjoy!