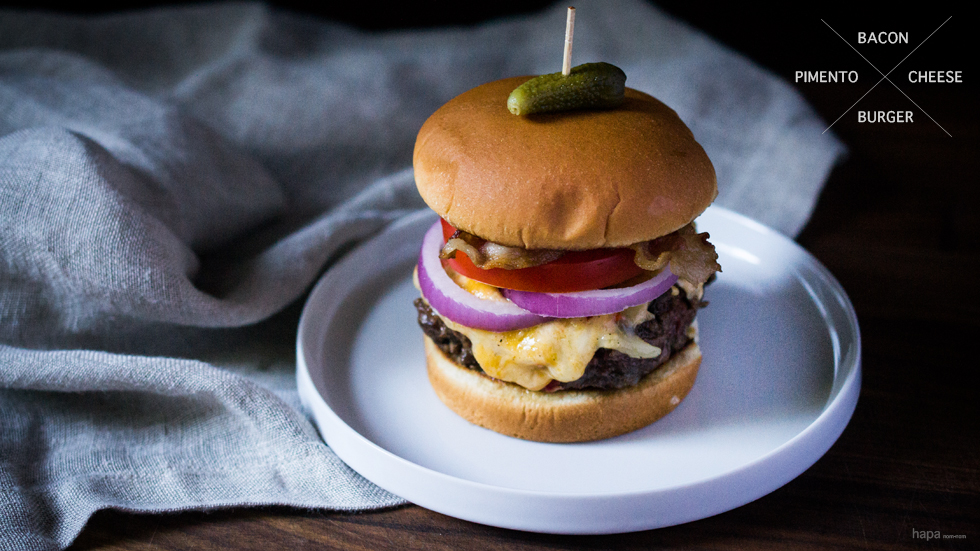 Until a year ago, when my husband and I moved to Atlanta, I had never heard of pimento cheese.  I wasn't even sure what it was.  It almost sounded like code for something more objectionable…like rocky mountain oysters.  The only capacity I ever knew pimentos to be in were stuffed into green olives and severed with a cocktail.  But pimento and cheese?  I had never heard of such a thing!  Yet there I was, every menu I opened had at least one dish containing pimento cheese.  I even saw a sign hanging in an antique store that said, 'Pimento Cheese is a Vegetable'.  I wasn't entirely sure at this point if the sign was being truthful or just funny.  As I said, I was truly ignorant to this Southern staple.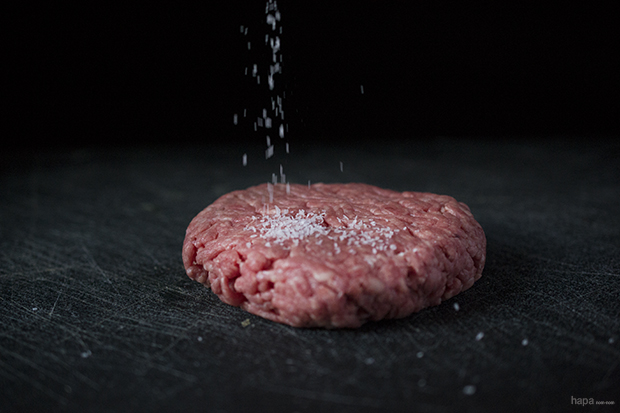 I'm not trying to be amusing when I say pimento cheese is 'The Caviar of the South', it's really known as such.  So what is it?  Essentially it's a spread composed of  sharp cheddar cheese, mayo, and pimentos.  Additions vary by region, but they can include cream cheese, cayenne pepper, jalapeños, etc.  It's great on crackers, chips, as a grilled cheese sandwich, in omelets, and on hotdogs.
Several months past before I actually ordered a dish containing this icon of the South – it was a pimento cheese burger with bacon.  Absolutely delectable!  It was everything a great burger should be!  Ooey gooey cheese with a hint of heat cascaded down upon my juicy burger – it was sublime!  I knew I had to make my own, and so I did.  It was phenomenal!   I scooped up the leftover melted pimento cheese with homemade french fries and it was enough to make a girl weak in the knees.  Simply divine!

Pimento Cheese Burger
Author:
Kathleen | Hapa Nom Nom
Juicy burgers topped with bacon and ooey gooey pimento cheese!
Ingredients
PIMENTO CHEESE INGREDIENTS:
4 ounces extra sharp cheddar cheese, shredded
4 ounces Monterey Jack cheese, shredded
½ cup mayonaise
4 ounce jar pimentos, roughly chopped
½ teaspoon Worcestershire sauce
¼ teaspoon black pepper
¼ teaspoon kosher salt
⅛ teaspoon ground cayenne pepper
BURGER INGREDIENTS:
1½ pounds ground beef
kosher salt
freshly ground black pepper
2 tablespoons canola oil
4 slices of bacon, cooked
4 hamburger buns
1 tomato, sliced
½ red onion, sliced
Instructions
Mix all the ingredients for the Pimento Cheese in a large bowl. Refrigerate until needed.
Portion the ground beef into 4 equal patties. Brush each side with canola oil and sprinkle both sides generously with salt and pepper. Heat a grill or cast iron pan over high heat. Once your cooking surface is hot, cook the first side for 4 minutes. Flip the burger and cook for 3 minutes. Add a dollop of pimento cheese, cover and cook for one more minute. Total cooking time is 8 minutes for medium doneness. Place the burgers on a plate and loosely tent with foil.
Add the hamburger buns to the grill or pan and toast until lightly browned, about 10 – 30 seconds.
Place a burger on the bottom bun and top with tomato, onion, and bacon. Cover with the top of the bun, serve and enjoy!