You've got to try this Pumpkin Bread Pudding!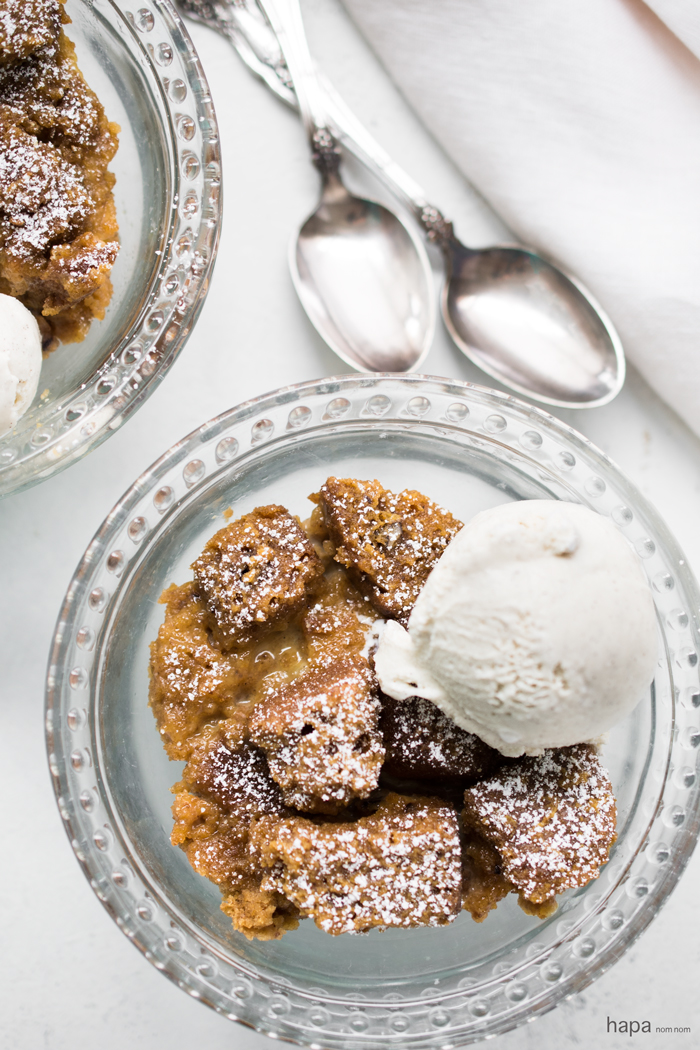 Do you love pumpkin bread? For me, no autumn is complete without the aroma of it baking in the oven. Well things may have changed slightly. I may need to update that statement to no autumn is complete without a big ol' bowl of Pumpkin Bread Pudding. Folks… I am smitten! This is the stuff that Autumn dreams are made of! Pumpkin bread in a pumpkin custard means you still get to enjoy the smell of freshly baked pumpkin bread and you get that creamy pumpkin custard goodness!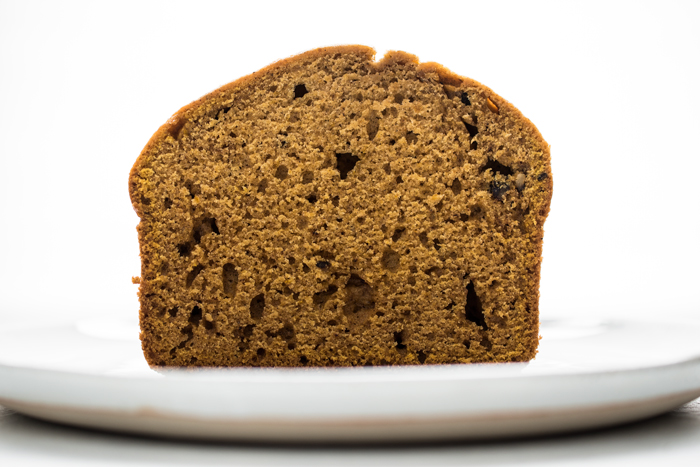 One of the great things about this recipe, is that it can be made in stages (always nice when you're juggling numerous other dishes, as you would when preparing something like Thanksgiving dinner). The pumpkin bread can be made up to 4 days in advance, just make sure you wrap it up well so it doesn't dry out. Once you're ready to actually make the bread pudding, it takes only minutes to throw together the ingredients for the pumpkin custard. Then just bake it for an hour – you can put it in the oven and let it bake while you sit down for dinner!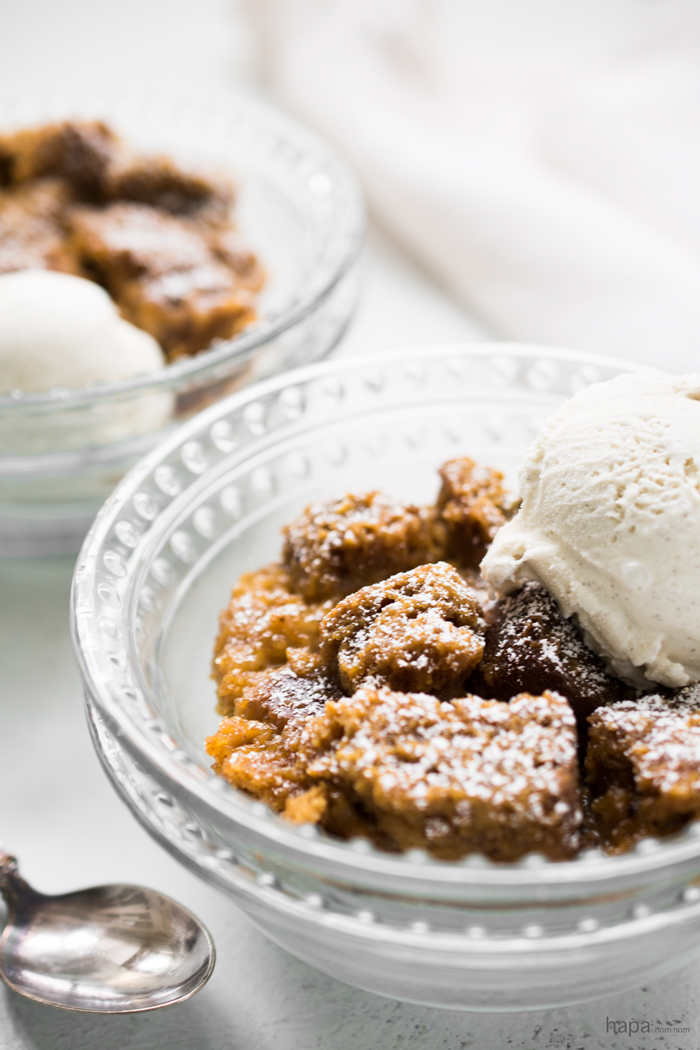 When you're ready to serve, the addition of a scoop of vanilla bean ice cream is entirely up to you, but I think the combination of warm flavors from the pumpkin bread pudding and cool ice cream are just out of this world! This is certainly a fabulous way to end an amazing meal!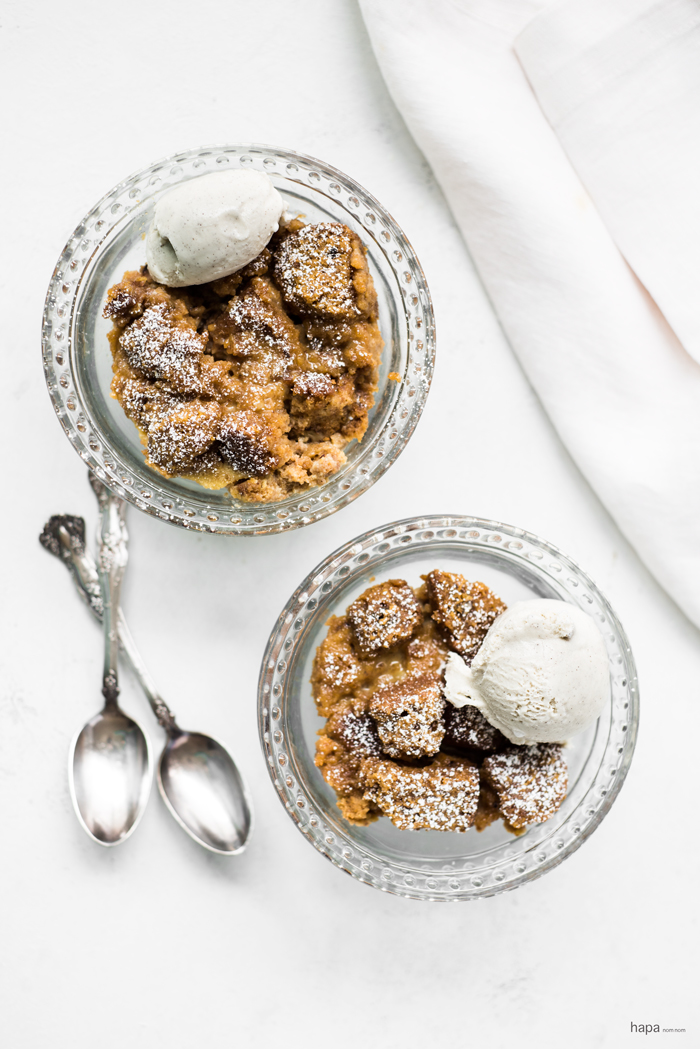 Pumpkin Bread Pudding
Author:
Kathleen | Hapa Nom Nom
This Thanksgiving are you looking to mix things up in the most delicious way possible? Then you've got to try this Pumpkin Bread Pudding!
Ingredients
Pumpkin Bread
4 tablespoons unsalted butter, softened, plus more to grease the pan
1¾ cups all-purpose flour
½ teaspoon Kosher salt
1 teaspoon baking soda
½ teaspoon baking powder
1 teaspoon ground cinnamon
½ teaspoon ground nutmeg
¼ teaspoon ground cardamon
¼ teaspoon ground cloves
1 cup sugar
½ cup brown sugar
1 teaspoon pure vanilla extract
¼ cup vegetable oil
1 cup canned pure pumpkin puree
2 large eggs
Pumpkin Custard
1 cup heavy cream
1 cup whole milk
½ cup sugar
5 large egg yolks
¼ cup canned pumpkin puree
1 teaspoon pure vanilla extract
¼ teaspoon ground cinnamon
¼ teaspoon ground ginger
¼ teaspoon ground nutmeg
Optional
confectioners sugar for dusting
vanilla bean ice cream
Instructions
Preheat the oven to 350 F. Butter a 9-inch loaf pan.
In a medium-sized bowl, sift together the flour, salt, baking soda, baking powder, cinnamon, nutmeg, cardamon, and cloves.
In a standing mixer fitted with a paddle attachment, beat the butter, sugar, brown sugar, vanilla, and vegetable oil on high speed for 1 minute, scrapping down the sides as needed.
Add the pumpkin puree and mix well. Add the eggs, one at a time and mix until just combined.
On low speed, slowly add the bowl of dry ingredients. Mix until just incorporated.
Pour the batter into the prepared pan. Tap the pan several times on the counter to get rid of any air pockets.
Bake for 1 hour to 1 hour and 10 minutes – test doneness by inserting a toothpick into the center, it should come out clean.
Allow the bread to cool in the pan for 10 minutes undisturbed. Then remove from the pan and allow to cool completely.
Once the bread is cool, slice half of the loaf into 1-inch cubes. Spread those cubes out on a large plate and allow to dry out uncovered overnight. You may wrap up the remaining half and enjoy as you please.
When you're ready to make the pudding, preheat the oven to 300 degrees F.
In a large sauce pan set over medium-high heat, add the cream, milk, and 2 tablespoons of the sugar. Bring to a gentle simmer and then turn off the heat (make sure it doesn't boil).
Whisk together the egg yolks, pumpkin puree, vanilla extract, cinnamon, ginger, nutmeg, and the remaining sugar. Slowly drizzle into the hot milk, while whisking to fully incorporate. Add the bread cubes and gently mix, being careful not to break apart the bread.
Pour into a buttered 2-quart pan. Place that pan into a larger pan and pour hot water half way up the sides. Bake for 50 - 60 minutes, or until the custard is set. Serve hot or at room temperature, sprinkled with confectioners sugar and a scoop of vanilla bean ice cream. Enjoy!
Notes
* The pumpkin bread may be made and covered up to 4 days in advance or frozen for up to 2 months.

* Recipe inspired by and Pumpkin Custard portion from Bobby Flay's, Pumpkin Bread Pudding