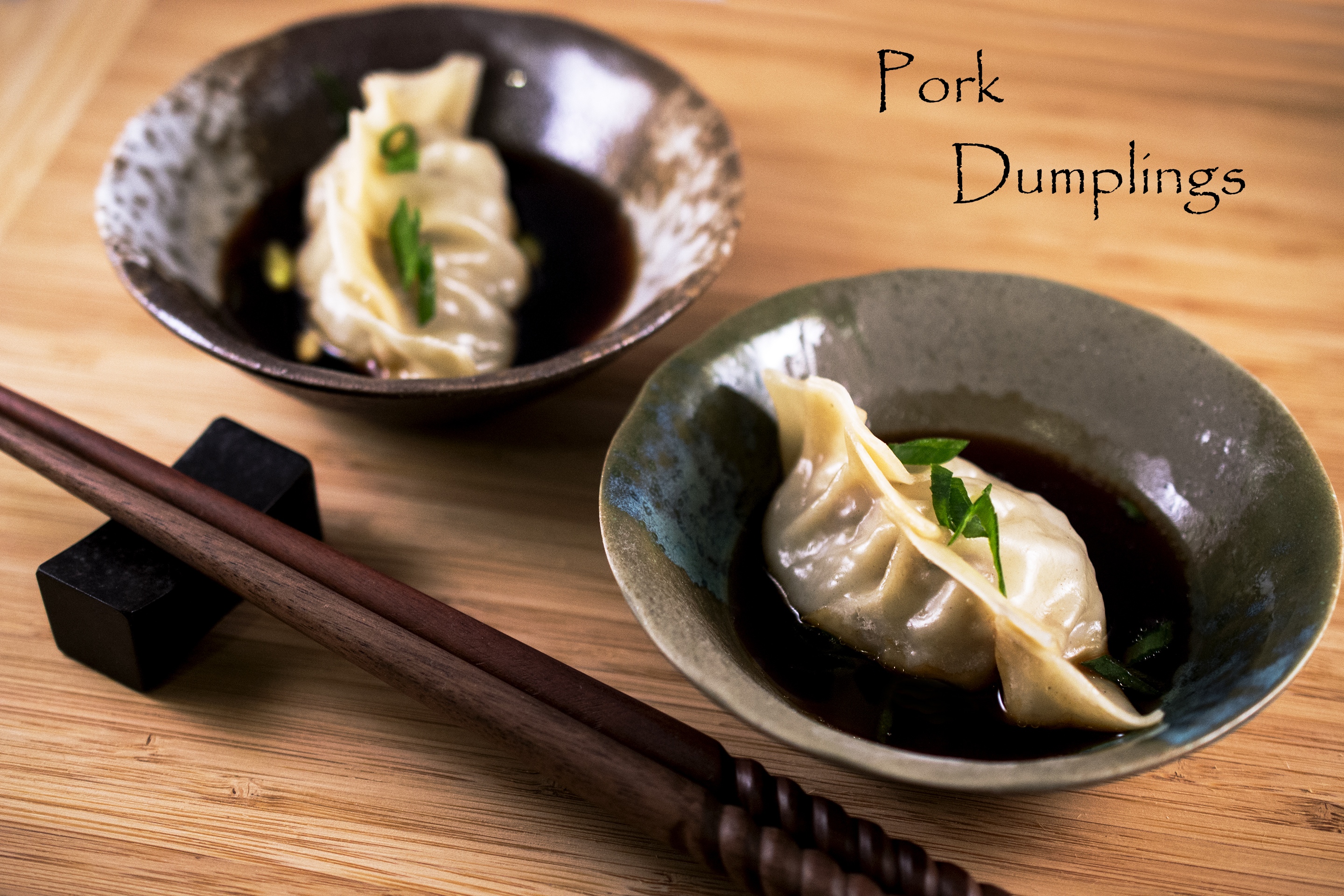 As a family, we didn't eat out much. Dinner was always prepared at home and eaten at the kitchen table, the TV was turned off, and elbows off the table.  Dining at restaurants was reserved only for special occasions or for out of town guests. Now perhaps I should clarify before I continue; when I say "restaurants", what I really mean is just one – Fantasy Garden, a local Chinese eating establishment that is unfortunately no longer in business.
The restaurant was certainly not fancy by any means, but I remember always having to dress nicely. Approaching the table, my brother and I would fight over who got to sit in the large rattan chair that headed each table – to us it looked like a throne and the victor became king of the table. Before our attempts to seize the chair became an epic public meltdown, my mother would diplomatically settled the dispute by sitting in the chair herself. Once recomposed, my brother and I would order Shirley Temples and always ask for steamed pork dumplings.
Before I learned how to use chopsticks correctly, I would take one single chopstick and stab it into the middle of the dumpling and hold it up like a kabob. Often it would slide off the chopstick as I ate, dropping into the soy sauce mixture on my plate and splashing all over my nice clothes. My parents, to their credit, left us to just enjoy our dumplings even though we inevitably always made a mess. To this day, we still order dumplings when we eat at a Chinese restaurant, although I'd like to think that these days, my brother and I have since learned to maintain public composure and are not so gauche with our food handlings.
*Dumplings are one of those dishes that look really difficult to make, but are actually quite easy. If you make more than you think you will eat in one sitting, simply place the remaining dumplings on a parchment-lined plate BEFORE cooking, and place them in the freezer for 15-20 minutes. Once they have frozen a bit, transfer the dumplings to a zip top bag. They may be frozen up to 3 months. Take out the dumpling 5 minutes before cooking, to thaw.

Pork Dumplings
Author:
Kathleen | Hapa Nom Nom
Delicious Steamed Pork Dumplings with Red Pepper Dipping Sauce
Ingredients
3 cups napa cabbage, finely chopped
1 tablespoon kosher salt
1 pound ground pork
8 shiitake mushrooms, rinsed and stems removed, and minced
3 scallions, white parts only, thinly sliced
2 teaspoons fresh ginger, minced
2 cloves of garlic, minced
3 Thai bird chili, minced
1 tablespoon reduced sodium soy sauce
1 tablespoon mirin
1 teaspoon sesame oil
1 tablespoon cornstarch
⅛ teaspoon ground black pepper
60 round wonton wrappers
1 egg white
Serve with Asian Red Pepper Dipping Sauce
Instructions
In a large bowl, combine the cabbage and salt, mix well. Let the cabbage sit at room temperature for 20 minutes to allow the salt to draw out the moisture.
In another large bowl, combine the pork, mushrooms, green onions, ginger, garlic, hontakas, soy sauce, mirin, sesame oil, cornstarch, and black pepper. Using your hands, squeeze the excess moisture from the cabbage and add to the pork mixture. With you hands, incorporate all the ingredients well. Cover and let sit, refrigerate for 30 minutes.
To assemble the dumplings, take one wonton wrapper, and place 1 teaspoon of the mixture in the middle. Cover the remaining stack of wrappers with a damp tea towel until needed. Using your index finger, brush the egg white all the way around the edge of the wrapper.
Fold the wrapper in half to form a crescent shape, gently pushing all the air out from around the pork mixture, so as not to leave any air bubbles. Starting at one end, create pleats all the way to the other end, gently pressing each pleat as you're done to seal. Do this until all wrappers have been filled. Keep all dumplings under a damp tea towel until ready to steam.
Line a bamboo steamer or vegetable steamer with any remaining cabbage leaves. Alternatively, you can cut out a round of parchment paper to line. Place each dumpling in the steamer, being careful to not let them touch each other or the bamboo sides, otherwise, they will stick. Fill a wok or similar frying pan, with 2 inches of water and bring to a boil. Gently set the bamboo steamer directly into the wok and let steam for 10 minutes. Serve with dipping sauce.
Notes
If I'm serving dumplings as a main, it will generally feed 4. However, feel free to half the recipe, if 60 dumplings are too much. If you make more than you think you will eat in one sitting, simply place the remaining dumplings on a parchment-lined plate BEFORE cooking, and place them in the freezer for 15-20 minutes. Once they have frozen a bit, transfer the dumplings to a zip top bag. They may be frozen up to 3 months. Take out the dumpling 5 minutes before cooking, to thaw and cook 10 -12 minutes