Perfect for grilling, these Teriyaki Burgers are juicy and loaded with a ton flavor!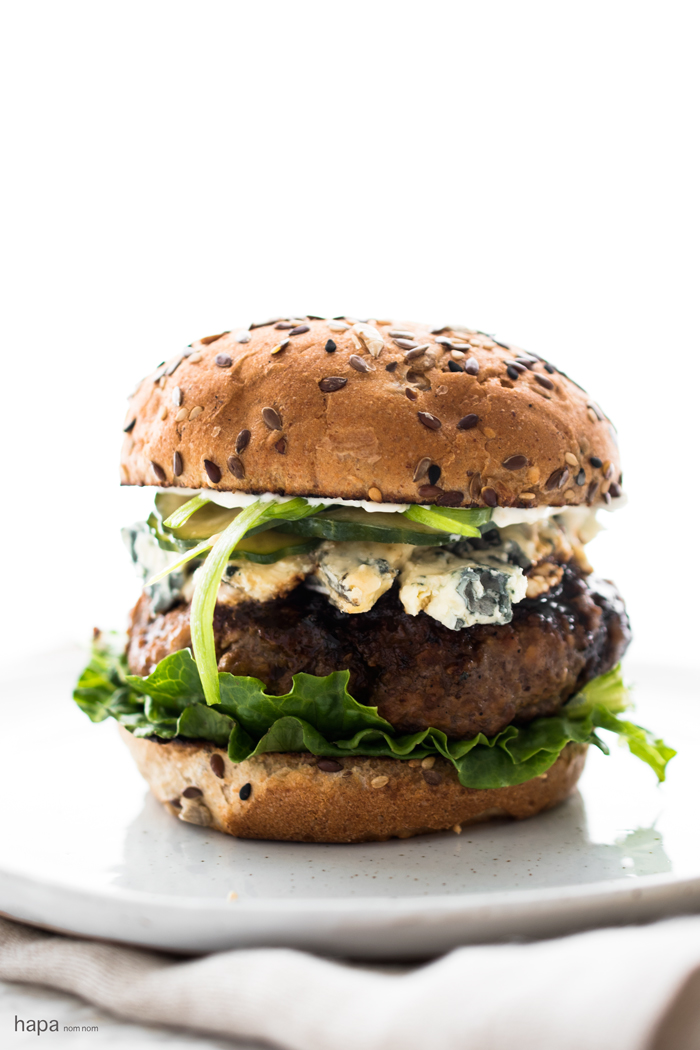 I know in my previous post, I said my favorite season is spring; and it is… as an adult. But as a child, it was without a doubt summer. As a kid, summer was all about pool parties, riding bikes into the sunset, playing flashlight tag, and of course…barbecues. I can remember running around the picnic tables at the park, and scarfing down grilled burgers or hot dogs before running off with all the other kids. Don't you wish we had even half the energy we did as children, imagine all that we could accomplish with focused energy! 
But I digress. Burger season is upon us my friends! So dust off those grills, light-up the charcoal, and let's get cooking! (Those of you without a grill, not to worry – you can make these on the stove).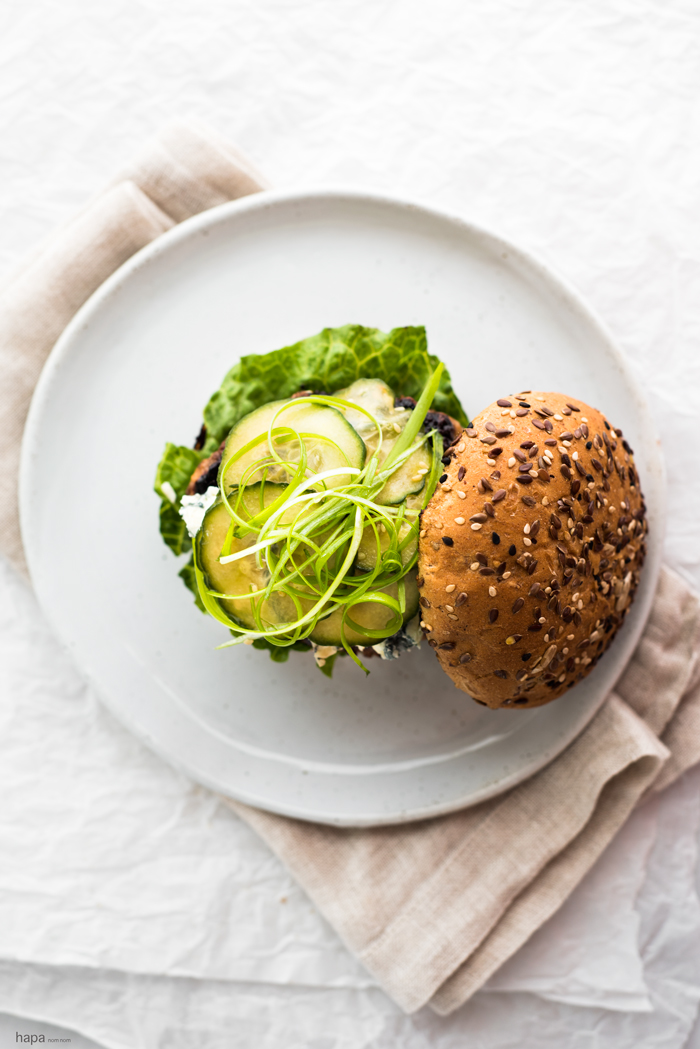 When it comes to the namesake of this burger, it's best to make your own teriyaki sauce. I have yet to find a bottled version that I like, and making your own is SO easy, it's almost criminal not to just make your own. Drizzled overtop a thick and juicy burger, topped with a garlic-mayo, Japanese pickled cucumbers, scallions, lettuce, and cheese and you've got layer upon layer of flavor!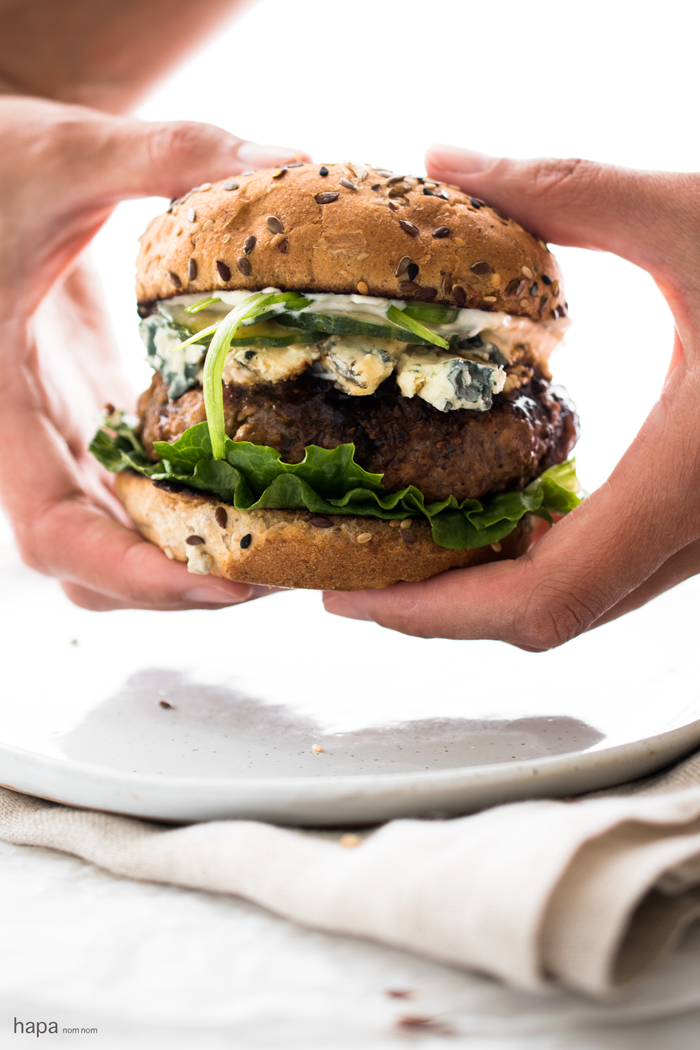 Teriyaki Burger
Author:
Kathleen | Hapa Nom Nom
Prep time:
Cook time:
Total time:
Perfect for grilling, these Teriyaki Burgers are juicy and loaded with flavor!
Ingredients
Teriyaki Sauce:
3 tablespoons soy sauce
2 tablespoons mirin
2 tablespoons sake
2 tablespoon sugar
Burgers:
1½ pound ground beef (80 percent lean)
1 tablespoon canola oil
4 hamburger buns, split
Toppings:
½ cup mayonnaise
2 garlic cloves, minced
Roquefort cheese or Brie
2 scallions, green parts only, cut into strips
Instructions
Combine the ingredients for the teriyaki sauce in a small saucepan. Bring to a boil over medium-high heat, reduce to a simmer, and cook until thickened. It should coat the back of a spoon, about 10 -15 minutes. (Don't let it reduce too far or it will become hard).
In a medium bowl, combine the ground beef. Portion into 4 equal patties (make them a little bigger than the bun – they'll shrink). Gently press your thumb into the center to prevent them from bulging when they cook. Brush both sides with the canola oil and season both sides with salt and pepper. Heat a grill or cast iron pan over high heat. Once your cooking surface is hot, add the burgers. Cook on the first side for 3 minutes, flip and cook for 4 minutes on the other side. During the last minute of cooking, place the cheese on top of each burger and cover with a domed lid. (Total cook time is 7 minutes for medium-rare). Place the burgers on a plate and loosely tent with foil.
After the burgers have been cooked, place the split buns down onto the grill or pan and toast for 30 seconds.
Combine the mayonnaise and garlic in a small bowl.
Slather the inside of the buns with the garlic-mayo. Place the burgers on the bun bottoms, drizzle with about a tablespoon of teriyaki sauce, top with Roquefort cheese, Japanese cucumbers, scallions, and top with the bun top. Serve immediately and enjoy!