A Japanese twist on the lemon drop cocktail; the earthy-grassy matcha pairs beautifully with the sweet and sour qualities of honey and lemon.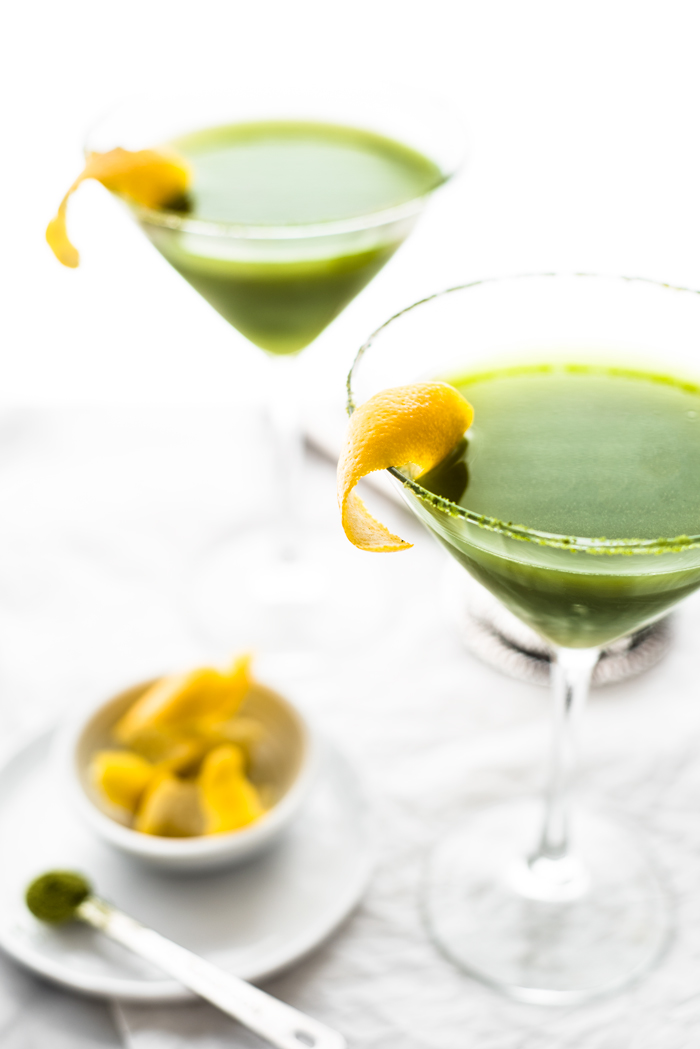 Matcha has finally made it's way into the mainstream and it's here to stay! Unless you've been living under a rock, you've seen matcha powder used in various drinks and creative desserts all over the web; but have you tried it in your cocktail?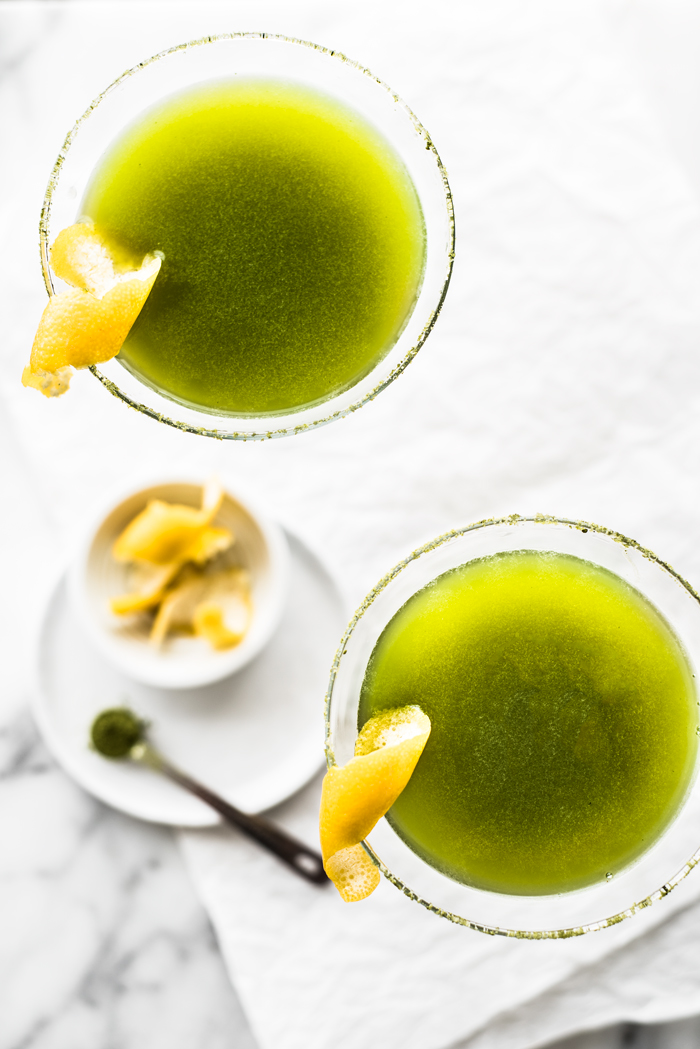 Matcha is one of the hot new ingredients to use in cocktails for 2016. Labeled as a 'superfood', matcha is essentially super-charged green tea. It's chock-full of antioxidants that contain cancer-fighting qualities, it boosts metabolism, and energizes your system. 
Used in traditional Japanese tea ceremonies, matcha is the whole tea leaf. Green tea on the other hand, are components of the leaf, infused with water, and then discarded. So when you consume matcha, you're getting a more potent form of green tea; meaning you're also getting all the more health benefits associated with ingesting the whole leaf.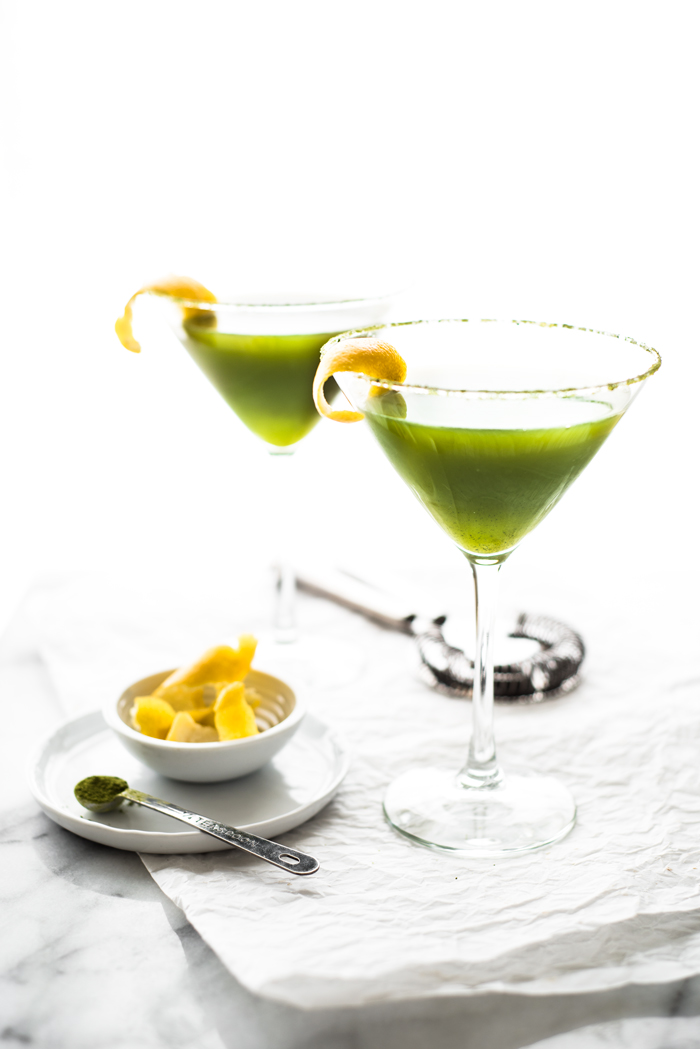 If you've been a long-time reader, then you know I am no stranger to the enjoyment of a boozy drink… or two. So why not add a boost of something good while I sip my cool Matcha Honey Lemon Drop? Don't you just love when you can pair a happy indulgence with a powerhouse ingredient? It makes you feel like you can enjoy it that much more. But watch yourself – these babies go down smooth. 
For other matcha cocktail ideas, check out this Matcharita (perfect for Cinco de Mayo)! Or get inspired by these 14 Excellent Cocktails That Prove That Matcha Isn't Just For Tea!
Matcha Honey Lemon Drop
Author:
Kathleen | Hapa Nom Nom
A Japanese twist on a lemon drop cocktail, the earthy-grassy matcha pairs beautifully with the sweet and sour qualities of honey and lemon.
Ingredients
Matcha-Sugar Rim (optional)*
1 tablespoon sugar
¼ teaspoon matcha powder
Honey-Water
½ cup water
½ cup honey
Matcha Honey Lemon Drop
¾ ounces honey-water
¾ ounces fresh lemon juice
¼ teaspoon matcha powder
2 ounces vodka
ice
a twist of lemon peel for garnish
Instructions
On a small plate, combine the sugar and matcha. Rim the edge of the glass with a lemon wedge and dip into the plate containing the sugar mixture. Set the cocktail glass aside.
In a microwave-safe measuring cup, combine the water and honey. Microwave for 30 seconds, or until the contents are warm and can easily mix together. Alternatively, you can simmer the water and honey on the stove.
In a cocktail shaker combine ¾ ounces of the honey-water, lemon juice, matcha powder, and vodka. Fill the shaker with ice, cap, and shake vigorously. If you do not have a cocktail shaker you can stir vigorously - just make sure the matcha does not have any clumps.
Pour into the prepared glass, straining out the ice. Serve with a lemon twist and enjoy!
Notes
* The Matcha-Sugar rim is enough to make numerous cocktails. You can cover and refrigerate any leftovers for later use.