Several months ago, when Mr. HapaNom and I were driving from the East Coast to our new home in the Bay Area, we stopped in Southern California to see my dad's side of the family. We stayed with my aunt and uncle and before we shoved off to continue on our journey, my aunt hosted a lunch for us with the rest of the CA family invited. My aunt set out a table full of various veggies, grilled meats, sauces, and several large bowls of white and brown rice. It was brilliant! Everyone could pick and choose exactly what they wanted!
Pick Your Starch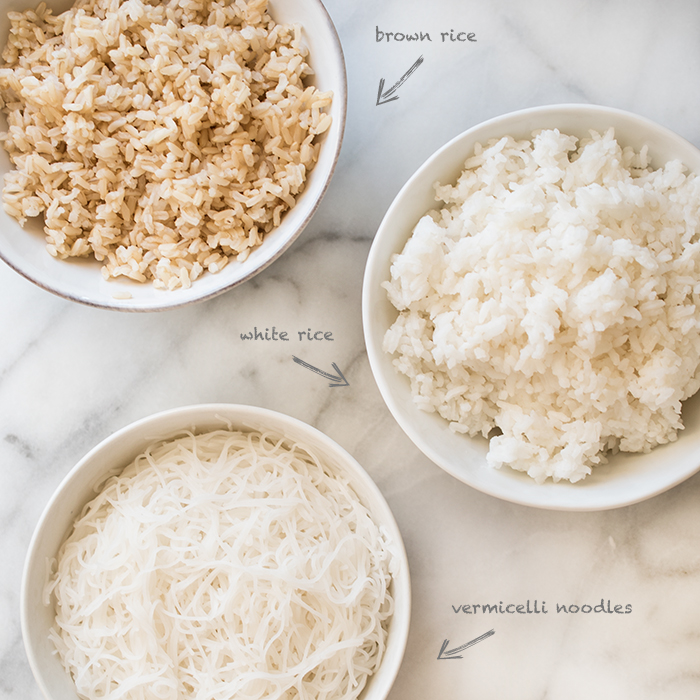 Pick Your Protein
Pick Your Toppings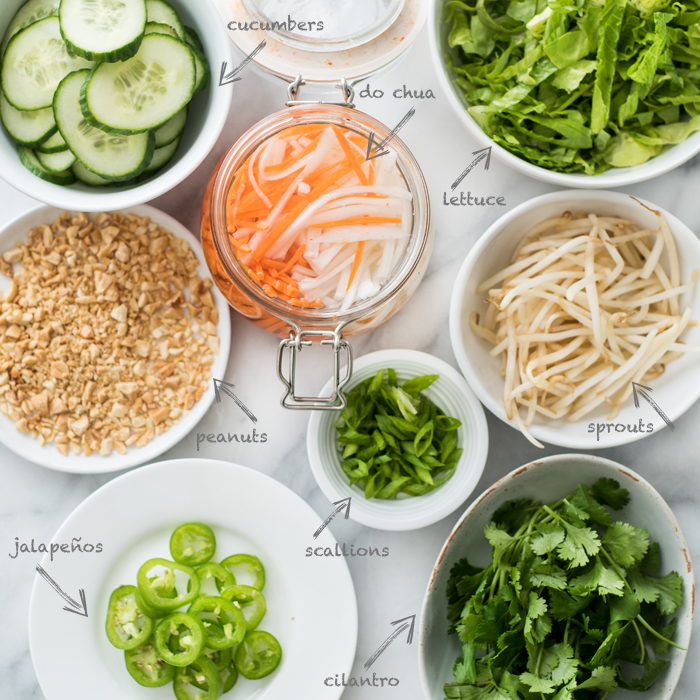 Pick Your Sauce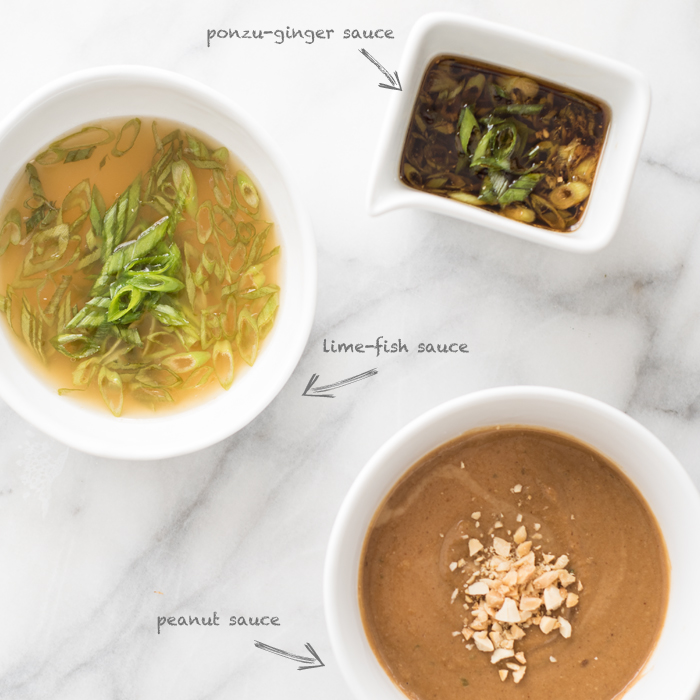 This is obviously perfect for family get-togethers, but it also works for sports gatherings, holiday parties, or just pick and choose what you want! Think of all of the combinations you and your guests will have! Whether you have a vegetarian, someone on a gluten-free diet, or a meatlover – Build Your Own Bowl has got you covered.
Just as a heads-up if you're party planning – the pork and the chicken are marinated for 2 hours to overnight. Happy eating!
Place everything into bowls and set out on the table. Serve with sliced limes and Sriracha. Enjoy!