Today is our dog, Arlo's very first birthday!  Last  January, my husband and I decided it was time to once again fill our home with the pitter-patter of puppy paws.   We went down to the Humane Society just to 'look'. However, I knew we weren't there just to peruse the pups – I knew I couldn't leave without a new little ball of fur!  We walked down the row of puppies, petting each of them and wanting to take every single one of them home!  My husband stuck his hand into a bin and one little guy literally wrapped himself around my husbands arm and started to cry.  This little pup instantly melted our hearts and we knew he was the one.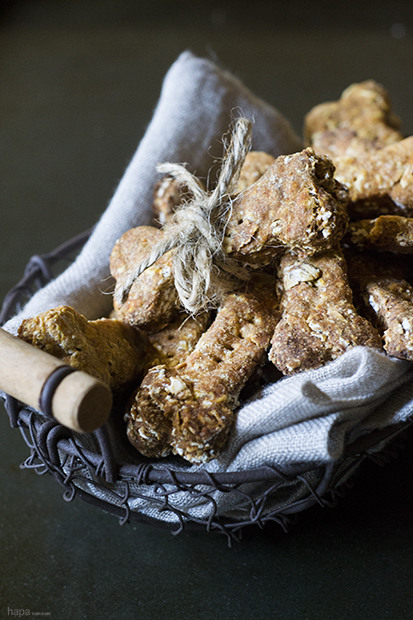 My husband and I have always had big dogs and thought this time we would go with a medium-sized one.  He was SO tiny when we first took him home, I could easily pick him up with one hand.  I can't believe there was a time when I thought he may end up being a small dog.  WRONG!  Arlo grew like a weed and he is now an 85 pound bull in a China shop!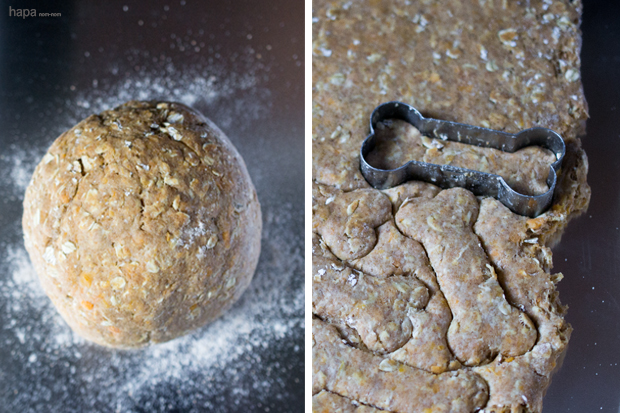 When I was making these cookies, Arlo must have somehow known these treats were for him.   He is usually very well-behaved when I'm cooking.  However, this time he sat right beside me the entire time, looking intensely at what I was making – in fact, he practically crawled in the damn oven with the cookies!  After the birthday treats cooled, I gave one to Arlo.  At first he dropped it on the floor and just nosed it.  I was thinking – 'oh great, he hates them! ' However, after some inspection he finally bit into the cookie and scarfed it down!  I gave him a couple more and then I placed the extras in a tin and set them on the counter.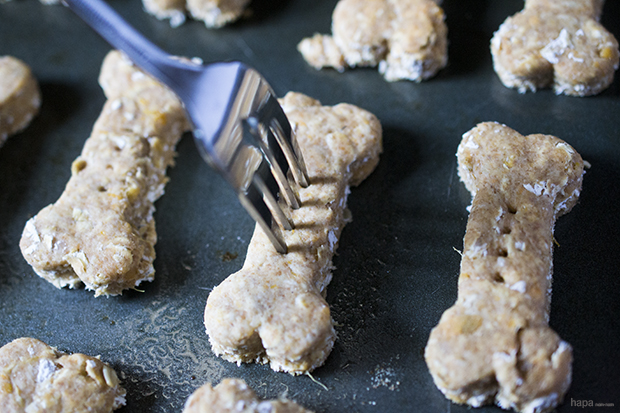 I walked into our office, took a seat at the computer, and began working.  Shortly thereafter, I heard soft little barks coming from the kitchen.  I know exactly what that bark means, 'Oh momma, PA-LEEEZE!!!!'  I walked into the kitchen and found Arlo sitting in front of the counter desperately trying to appeal to my soft side.  Big eyes, ears back, head tilted – he was pulling out all the stops!  These cookies were like doggie crack!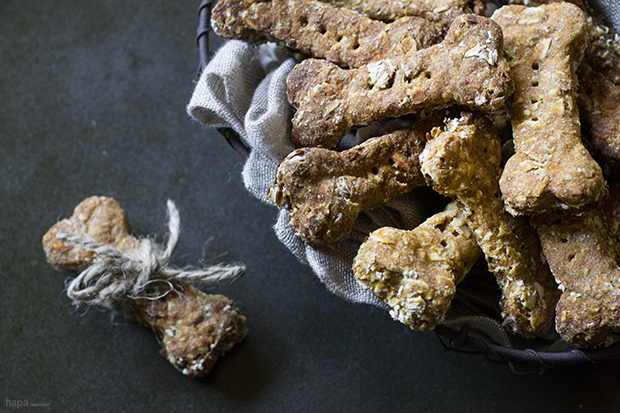 It was his birthday after all, and so I gave in… just a little bit.  Happy 1st birthday, Arlo!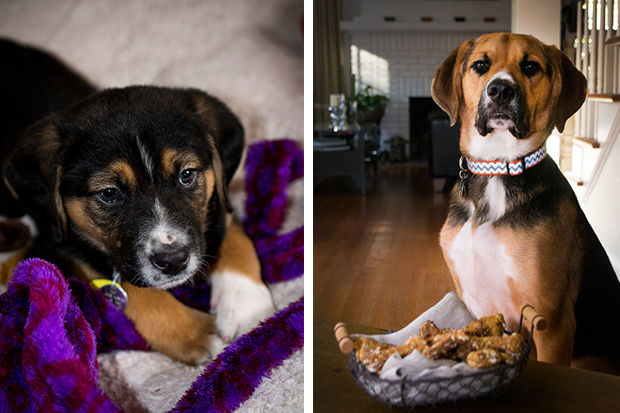 [amd-zlrecipe-recipe:104]