A number of years ago, my husband and I took a 'Fresh Cheese' course at Sur la Table.  The class went beyond just learning how to make fresh ricotta and mozzarella, we learned how to make homemade butter too!  Quick and simple, you'll wonder why you ever bought butter at the store.  Seriously, you can make your own butter in about 10 minutes!  If that's not enough to push you in the direction of making your own butter, consider this – it's less expensive to make homemade butter!  Even with a 40% yield of butter and 60% yield of buttermilk, the butter that remains is still cheaper than the equivalent weight you would purchase at the store.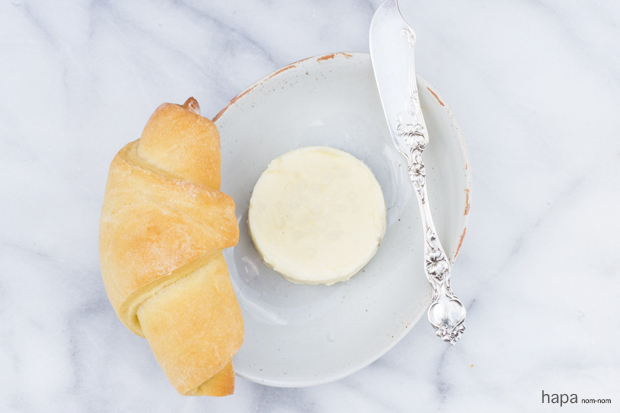 Oh yeah, did I mention that the bi-product from making butter is buttermilk?!  Nothing is wasted in the process – how cool is that?!  Some great recipes to put that buttermilk to use are: Buttermilk Biscuits, Fried Green Tomatoes, or Oven Baked Chicken Tenders with Panko Crust.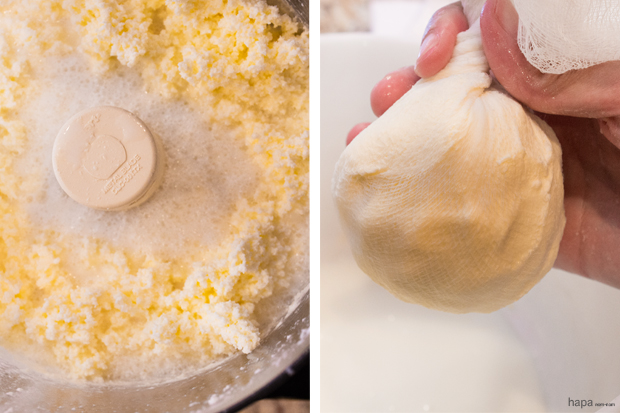 If all of that wasn't enough to convince you that you need to be making your own butter, think of how impressed your guests will be when you tell them the delicious, creamy butter they're enjoying on their dinner roll, was homemade!   And if you really want to get them going, don't tell them how incredibly easy it was to make – let them think you spent the day churning butter.
[amd-zlrecipe-recipe:106]