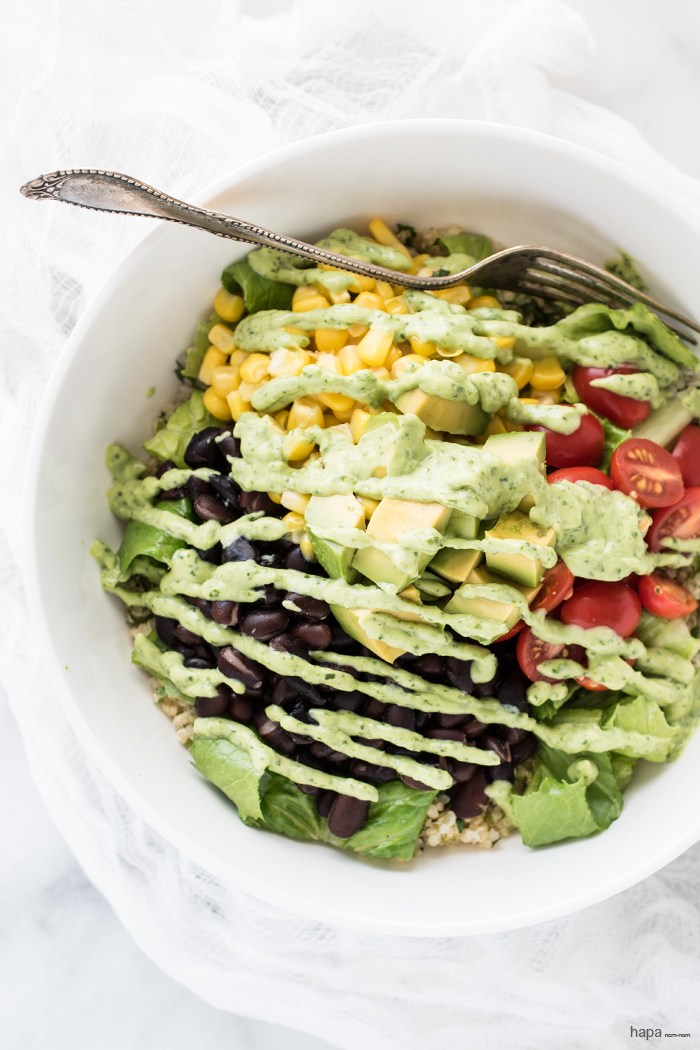 Do you love burrito bowls? Yeah, me too. I do love them. The problem I have is that after I eat one, I feel like I need to be rolled out of the restaurant. I'm not sure if it's the ladle-sized dollops of sour cream and guacamole (which I know is optional, but when they're piling on the toppings it's just so easy to tell them to add some of those other tasty goodies). Or perhaps it's just the sheer portion size of the entire dish that sends me into siesta mode after lunch. Either way, I'm just about useless after a burrito bowl -my productivity level drops to zero.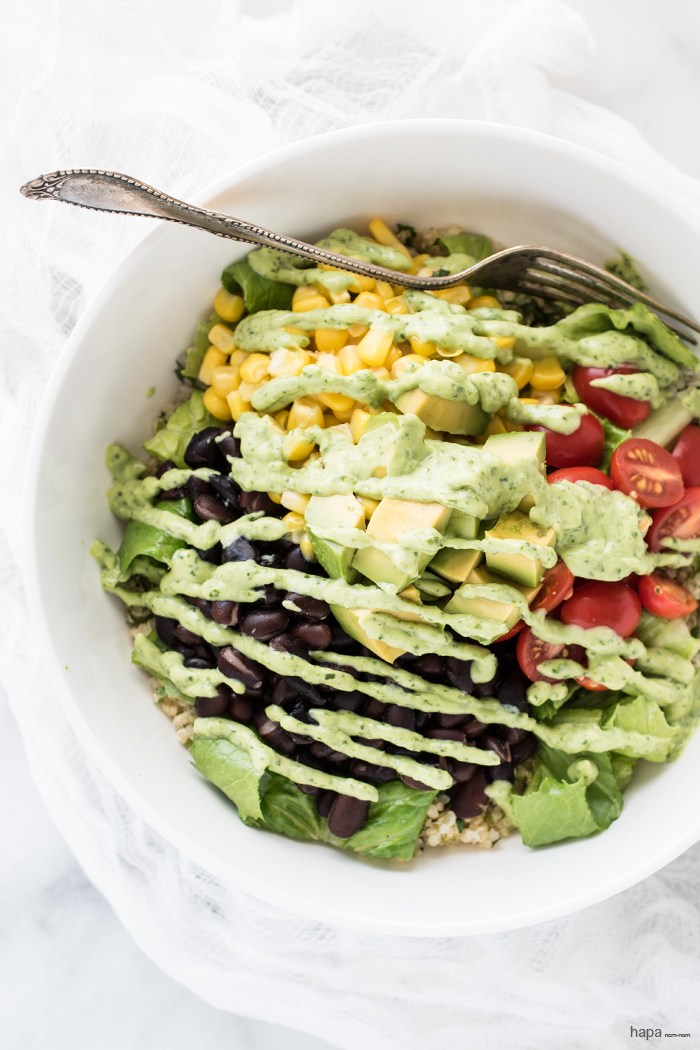 Enter the Quinoa Burrito Bowl. I wanted some of those familiar flavors, just lightened up so I could remain a productive member of society and be healthy. I started with a bed of cilantro-lime quinoa. Piled on the veggies (this is where you can get really creative and customize this to your liking), then drizzle on the creamy avocado-lime dressing. Why I love this Quinoa Burrito Bowl:
It's filling, but not comatose filling
I felt good and healthy after eating it
The toppings are totally customizable
It's delicious!
And the dressing is a-ma-zing!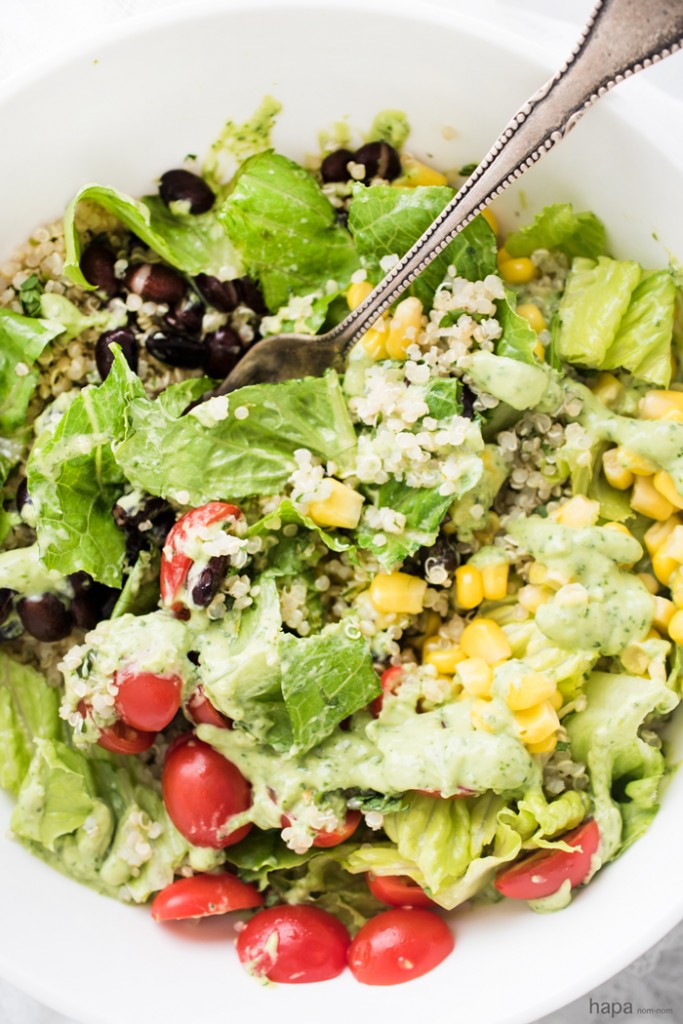 Quinoa Burrito Bowl
Author:
Kathleen | Hapa Nom Nom
Prep time:
Cook time:
Total time:
Ingredients
Avocado-Lime Dressing
½ cup greek yogurt
1 avocado
1 cup cilantro
2 garlic cloves
2 limes zested and juiced
1 - 2 jalapeños, seeded
2 tablespoons mint, roughly chopped
½ teaspoon Kosher salt
freshly ground black pepper, to taste
Quinoa Bowl:
1 cup quinoa
1 lime zested and juiced
½ cup cilantro, roughly chopped
Kosher salt and freshly ground pepper to taste
1 romaine heart, chopped
1 15 ounce can black beans, drained and rinsed
1 15 ounce can whole kernel corn
½ pint grape tomatoes, sliced lengthwise
¼ cup red onion, diced
1 avocado, diced
Instructions
In the bowl of a food processor, add the all of the ingredients for the avocado-lime dressing. Puree until smooth and creamy. Taste and more salt and pepper, if needed. Refrigerate until ready to use.
Cook the quinoa according to the package directions. Drain and transfer to a large bowl. Add the lime juice, lime zest, cilantro, salt, and pepper. Toss well to combine.
Divide the cilantro-lime quinoa into two bowls, add the lettuce, black beans, corn, grape tomatoes, red onion, and avocado. Drizzle with the avocado-lime dressing and enjoy!