Quick and easy sauteed kale and garlic, ready in just about 10 minutes!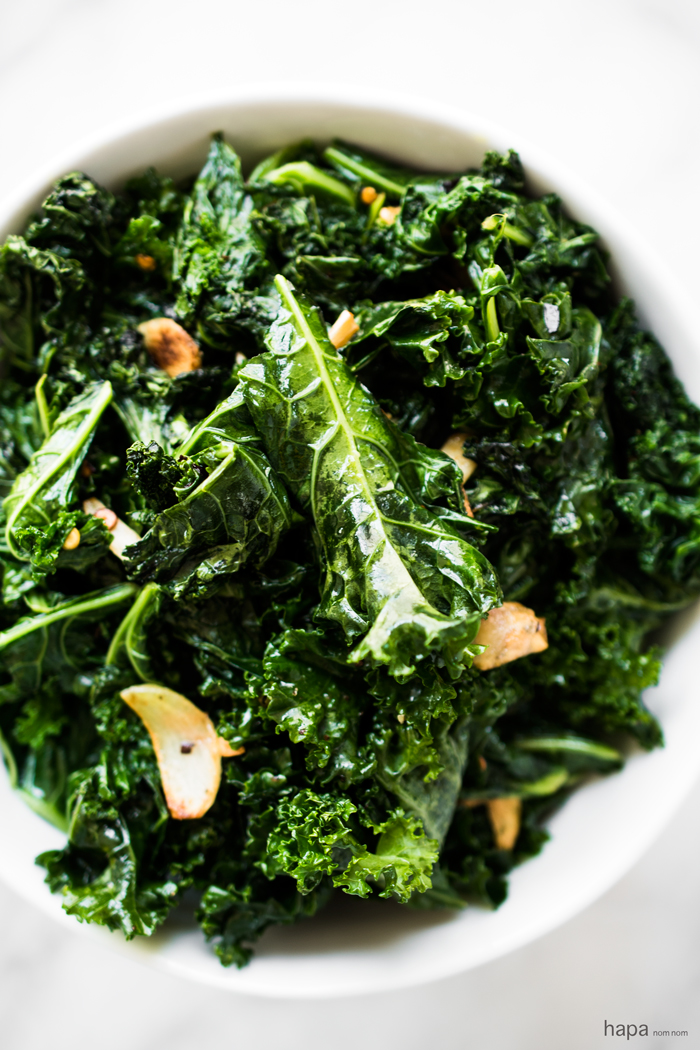 Kale is a wonderful leafy green. Nutrient rich – it's high in fiber, iron, calcium, vitamin A, C, and K… just to name a few. It also contains powerful antioxidants and an entire slew of other goodies for your body. And… it's super quick and easy to make. In essence, it makes for a perfect healthy side dish! 
Sauteed Kale with Garlic
Author:
Kathleen | Hapa Nom Nom
Prep time:
Cook time:
Total time:
Ingredients
1 large bunch of kale (or two smaller bunches), ribs and steams removed, torn into big pieces
3 tablespoons extra olive oil
4 garlic cloves, thinly sliced
1⁄4 teaspoon crushed red peppers
Kosher salt
freshly ground black pepper
Instructions
In a large skillet, heat the oil over medium heat. Add the garlic and red pepper flakes and saute until fragrant, about 1-2 minutes.
Add the kale and increase the heat to medium-high. Saute for 3 -5 minutes (I prefer mine to be a little on the firmer side), stirring and turning occasionally. Season with salt and pepper to taste and serve.