Hey everyone! I have some exciting news! This week, I had the pleasure of working with Better Homes and Gardens to create a guest post for their food blog Delish Dish.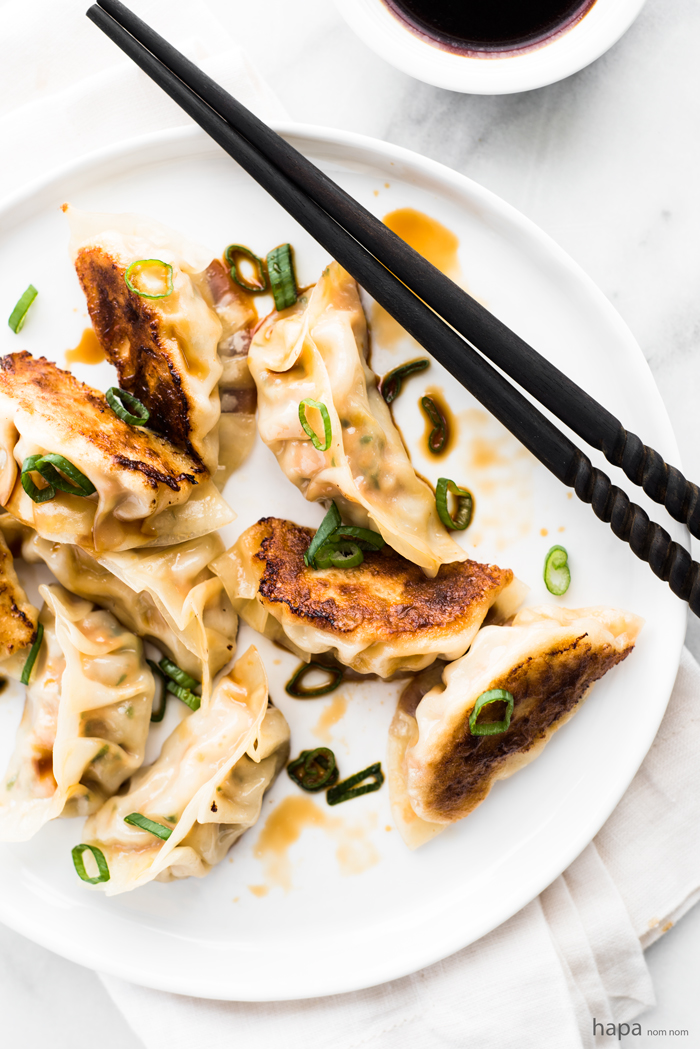 I can't tell you how thrilled I was when they contacted me because one… it's Better Homes and Gardens, a magazine I can remember flipping through when I was little. And two, its cross-generational influence is directly in-line with what the recipes on Hapa Nom Nom are all about.
Saying yes was the easy part, but selecting just one recipe was a bit more of a challenge. I finally settled on Spicy Chicken Pot Stickers with a Ginger Scallion Dipping Sauce.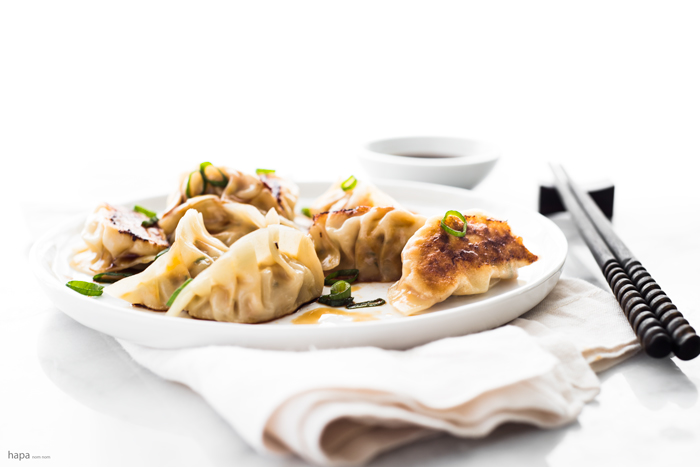 I made the pot stickers, following the recipe to the letter – they were very delicious! However, the objective was to put my own little spin on things, and that's exactly what I did.
I substituted the water chestnuts for shredded carrots to add a bit of natural sweetness. I also added fish sauce, which gives food a tremendous depth of flavor and incredible complexity. Sometimes I get a strange look when I mention fish sauce, but if you like Thai, Vietnamese, or other Southeast Asian cuisine, then chances are you've already had it. A big part of those flavors you love is fish sauce!
I prefer my dipping sauce to be flavored with ginger, and generally don't leave the grated ginger in the sauce; therefore, I instead sliced it up and let it infuse the sauce before removing it. Additionally, I sprinkled the scallions over the pot stickers as a garnish instead of adding them to the dipping sauce so they stay crispy.
Finally, there are various ways to wrap pot stickers, and I prefer the more traditional method of pleating them to make a crescent shape. It's really not very difficult – I created a video so you can see just how easy it really is.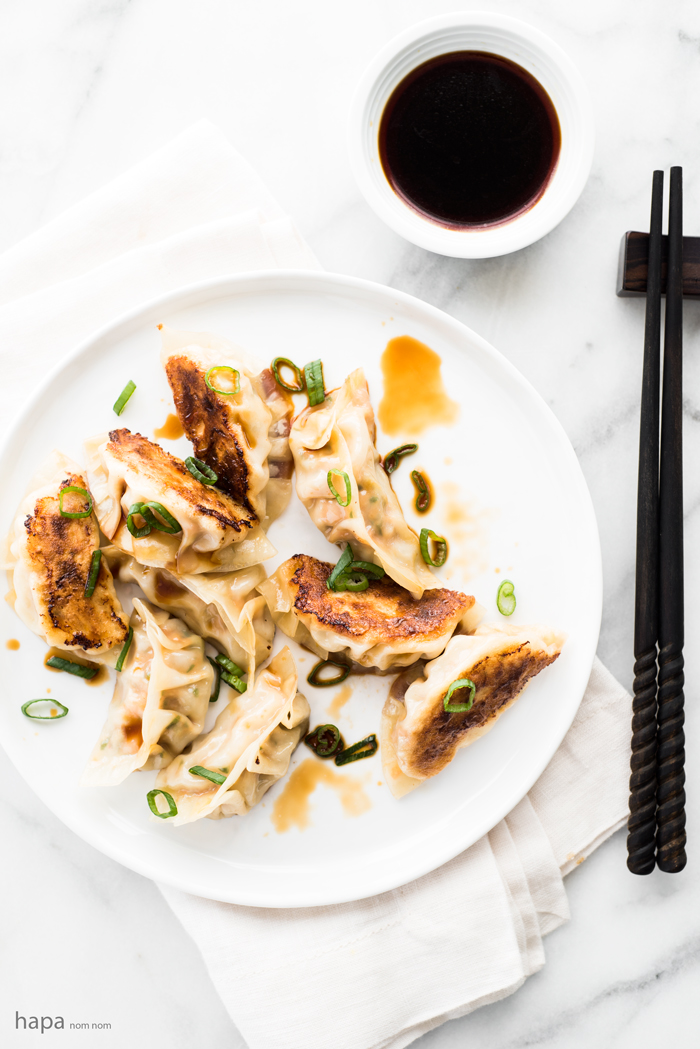 If you want to make the pot stickers and serve them later, or if you want to double the recipe so you can have some for dinner and save the rest for another time, they are perfect for freezing!
Simply place the uncooked pot stickers on a baking sheet so they are not touching, cover it with plastic wrap, and freeze for about 3 hours or until they're completely frozen. Next, transfer the pot stickers to a zip top freezer bag – they can be frozen for up to two months. When you're ready to cook them, take them out of the freezer and cook according to the recipe, just as you would if you had made them fresh!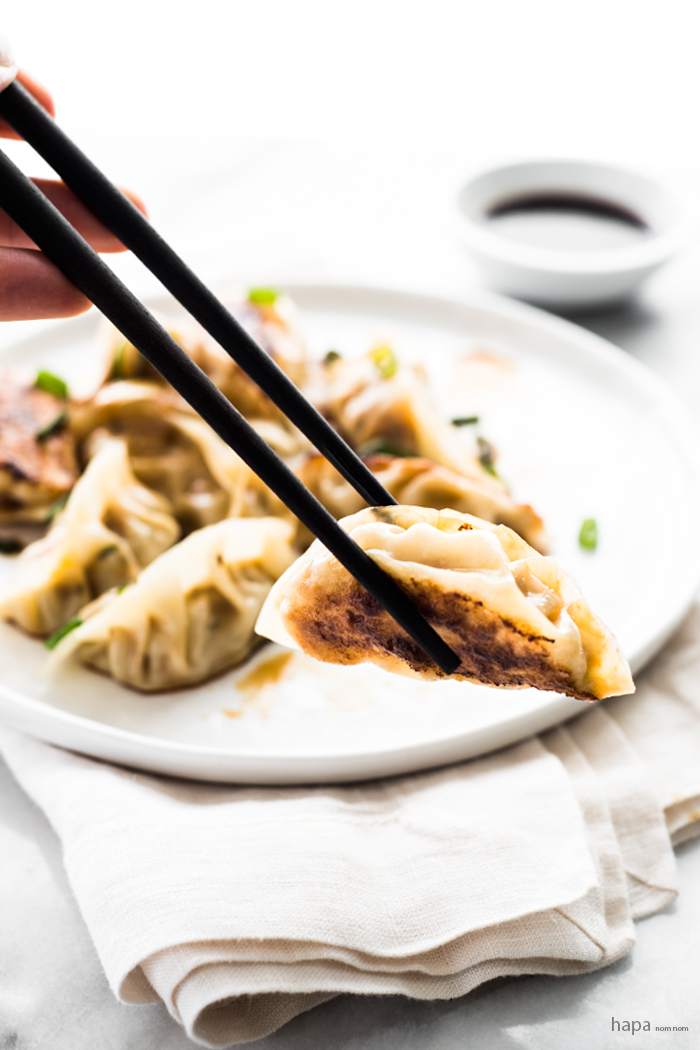 Check out my spin on these super flavorful Pot Sticker with Ginger Dipping Sauce here!