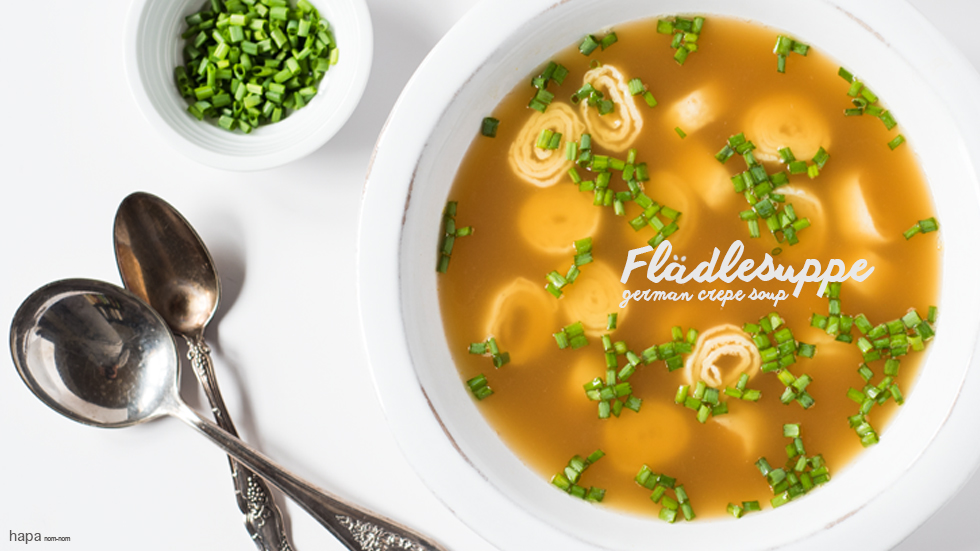 Last month my husband and I flew to Germany to visit his parents, who in turn were visiting friends in Thalkirchdorf (a small village in southern Bavaria – the Allgäu).  It was just a few days before Lent and towns in certain areas of Germany have large ceremonial events called Fasching (think Carnival or Mardi Gras).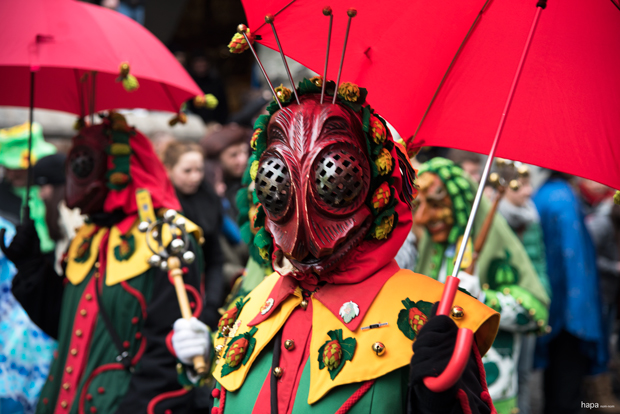 We took a short train ride from Thalkirchdorf to Lindau, an area of Germany abundant in traditions and folklore from Roman times, the Middle Ages, and beyond.   Historically superstitious, this region of Bavaria is rich with tales of ghosts, goblins, and witches – something immediately apparent in the droves of marchers adorned in ghoulish masks.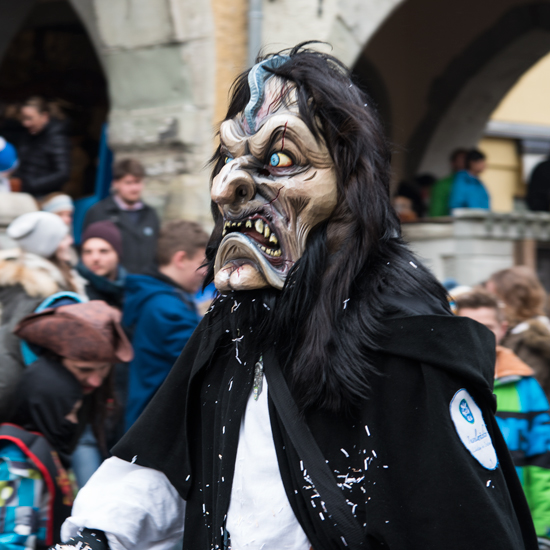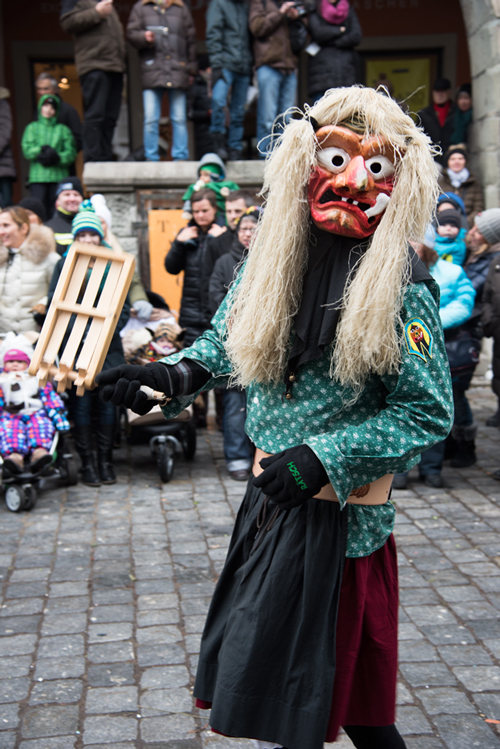 Also prominently displayed were the strong agricultural roots of the region. The hand-carved wooden masks reflected the crops (apples, pears, and hops), as well as livestock and wild animals in the area.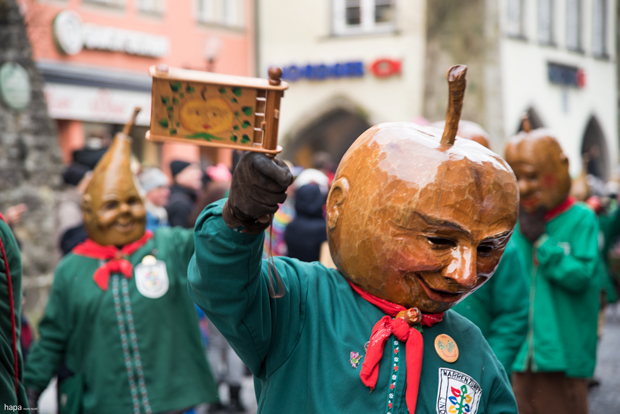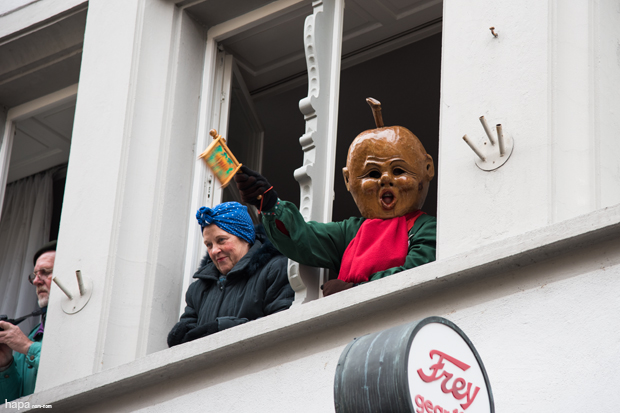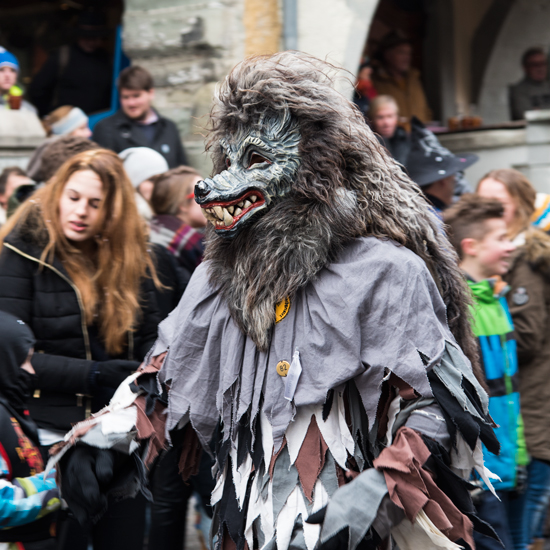 Seriously guys, this is the stuff of nightmares.  I'm still amazed that every baby and toddler along the parade route wasn't screaming in absolute terror!  Let me tell you, they don't just march in rows down cobblestone streets, they run up to you, get in your face, and play pranks on spectators.  Personally, I had masked persons come up and smash confetti into my hair and tie my shoelaces together.
I got off easy.  There were some people who were pulled from their comfortable bystander position and thrown to the ground along the parade route to have witches and goblins stuff sawdust down their shirts, pants, and into their mouths!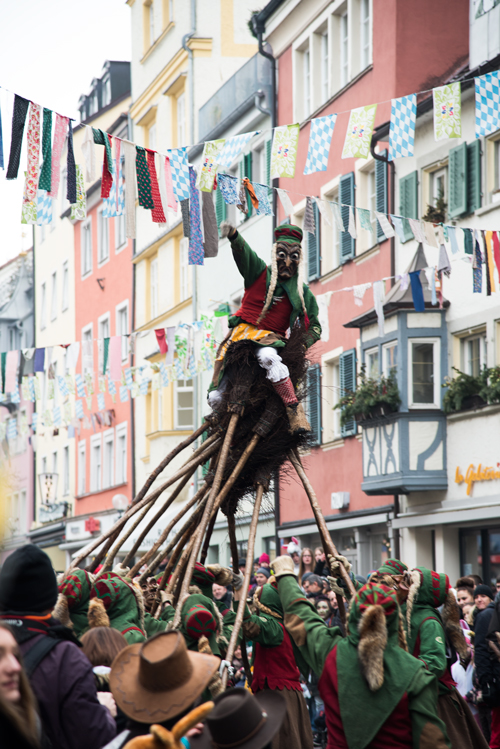 There was even a cannon filled with confetti!  The cannon operator, either out of incredible skill or sheer luck, fired a ball of confetti into an open apartment window along the route.  They even lifted one of the witches, a Hexe, into the air atop a scaffold of brooms! I have been to my fair share of parades, including The Thanksgiving Day parade in NYC and Mardi Gras in New Orleans, and this was by far and away, the best parade I've ever been to!  Shoving sawdust down onlookers garments and shooting confetti cannonballs through peoples windows – a parade like this would never happen in States… it was spectacular!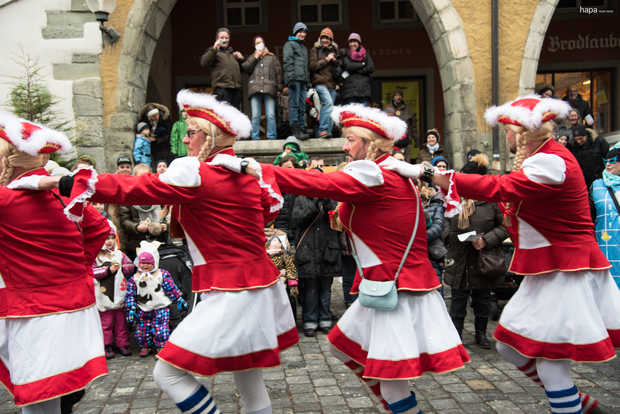 The following day, confetti finally out of my hair, my husband and I went snowshoeing in Thalkirchdorf with his parents and a family friend.  We trudged up the mountain and into the quiet and still pine forests of Bavaria.  According to our family friend/historian of the area, these woods were and are believed to be home to "Berggeist" or mountain ghosts. Walking through the snowy trails in these old and silent forests, one could certainly understand how some of the superstitions came to be.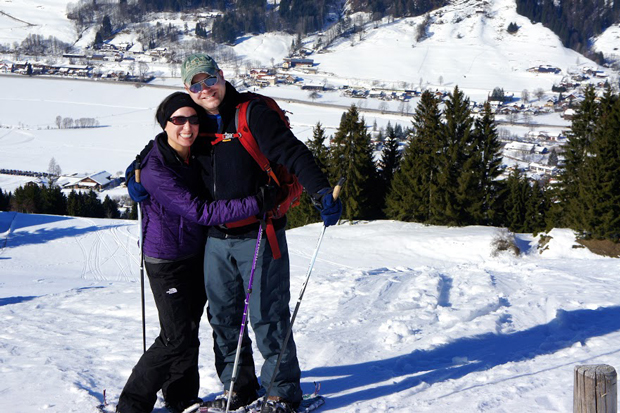 Several hours up the mountain, we came to a Hütte (hut or cabin).  During the summer, this area is filled with cows, goats, ducks, and chickens. It also serves as a restaurant of sorts to hikers. In wintertime, the animals are brought down to the valley, and the hut is quiet. As luck would have it, the custodian was there tending to chores and preparing for the spring season. It was a beautiful day, the sun was out, and the air was crisp – we sat out on the deck and drank some beer and Radler before heading back down the mountain.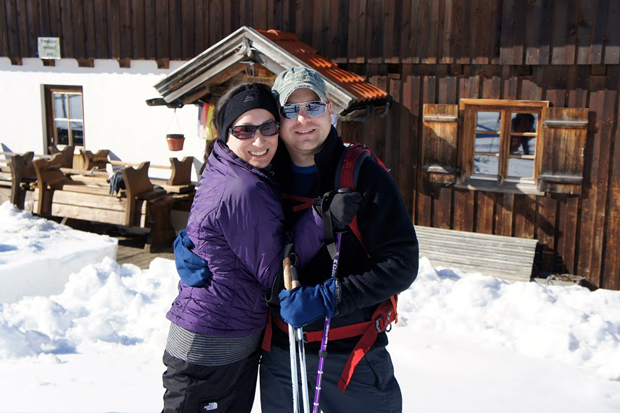 Once we got back into town, we stopped for something to eat.  Afternoon in Bavaria generally calls for coffee and slice a cake, but I wanted something warm.  My mother-in-law suggested Flädlesuppe, a German crepe soup.  To be honest, I thought it sounded a little strange, but I'm all for trying local fare, and so I ordered a bowl.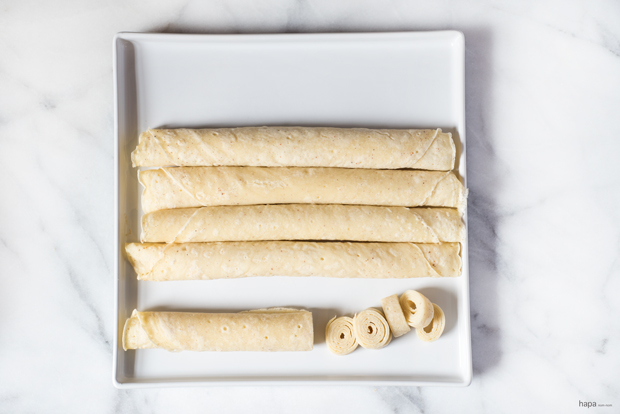 What came out was a bowl of delicious stock with noodle-like crepes and a generous helping of chives.  It was warm and comforting,… it was like German chicken noodle soup for the soul. One thing was abundantly clear… it's all about the stock.   It was rich, satisfying, and it totally made the dish. I knew that if I were going to do this soup justice, I would have to use homemade chicken stock.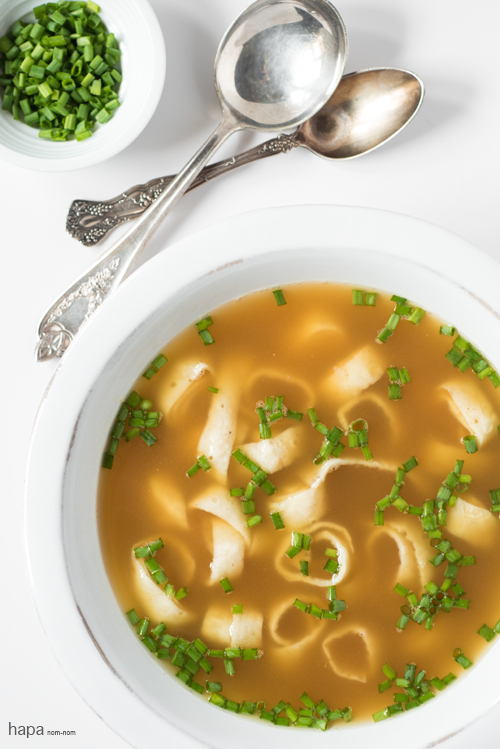 The recipe for the crepes is only slightly adapted from GermanFoodAbout.com.  It calls for the use of potato starch, which gelatinizes at a lower temperature.  For the sake of comparison, I made a batch of crepes with potato starch and another with cornstarch.  The differences were relatively negligible.  Side-by-side the crepes made with potato starch had a silkier feel in the mouth and a slightly lighter and glossier texture.  Unless you're highly sensitive, I don't think it will make much of a difference.  If you can easily find potato starch, I would recommend using that; however, I wouldn't make any special trips.  As I said before, it's the stock that is the show-stopper in this dish.
Flädlesuppe
Ingredients
½ cup all-purpose flour
⅓ cup potato starch or cornstarch
½ teaspoon salt
⅛ teaspoon freshly ground nutmeg
1 egg
1 cup club sparkling water or club soda
1 piece of bacon
2 quarts homemade chicken stock or good quality chicken stock
1 bunch chives, chopped
Instructions
Sift the flour, starch, and salt into a medium-size bowl. Beat the egg with the sparkling water and then add the mixture to the bowl of dry goods. Whisk until smooth.
Heat a crepe pan or saute pan over medium heat. Rub the inside with a slice of bacon.
Pour ⅓ cup of batter into the hot pan and tilt the pan to evenly cover. Flip the crepe once bubbles form on the top and edges begin to pull away slightly - about 30 seconds on the first side, 10 seconds on the second.
Rub the pan with bacon in between each completed crepe. Roll up each crepe as they are finished. Once cooled, slice into ¼ rounds.
Heat the chicken stock and season with salt and pepper (if needed) to taste. Ladle the stock into bowls and add the rolled crepes. Garnish liberally with chives and serve immediately. Enjoy!