Last week I made Udon Noodles in Consommé, a process that requires a lot of egg whites. Naturally I had a lot of egg yolks leftover, so I decided to put all of those beauties to good use!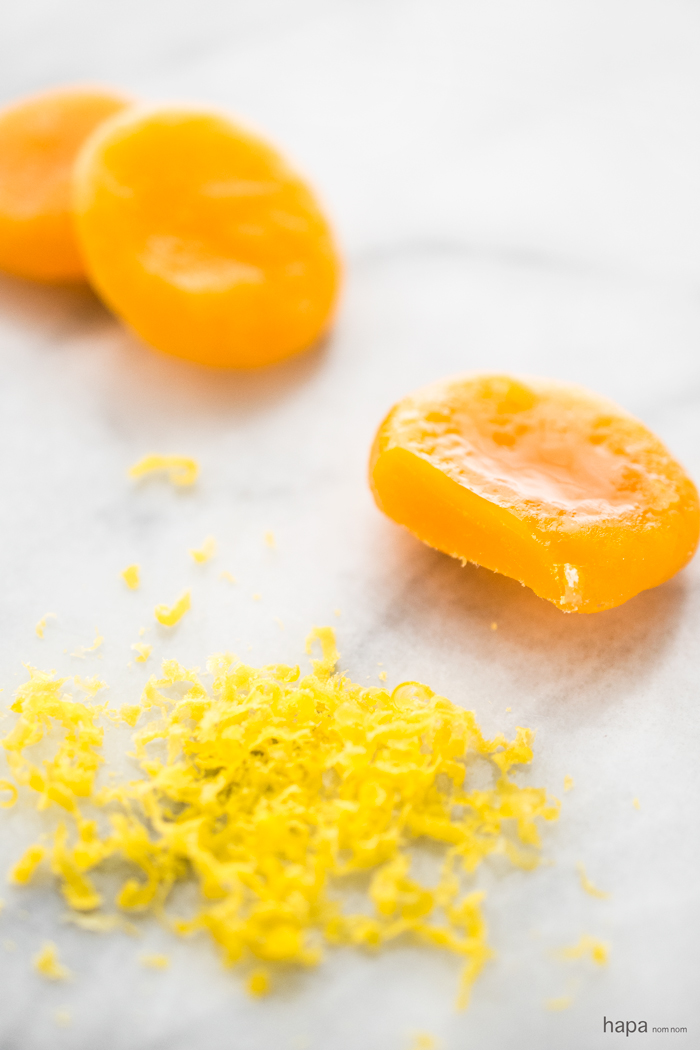 I got a call from my mom several months ago, telling me about a recipe from Bon Appétit. It was egg yolks cured in salt for several days until all of the moisture has been drawn out. Then they're rinsed of salt and allowed to dry out in a cool oven until they're hardened to the consistency of a hard cheese and perfectly grate-able.  This definitely piqued my interest, but I filed it away among the long list of other things I want to try.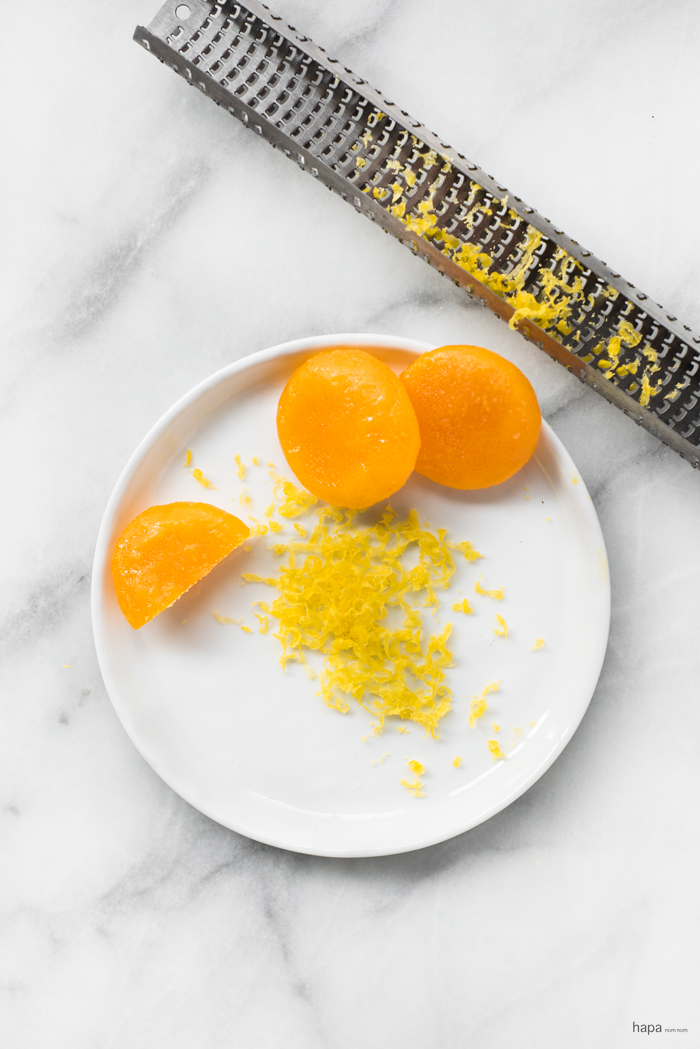 After making these, I seriously need to revise my list, because these little gems are a…ma…zing! When grated, those wispy golden curls literally melt in your mouth and taste like liquid carbonara! Grate them on salads, pasta, fried rice, casseroles, really the sky's the limit!
Salt Cured Eggs
Author:
Kathleen | Hapa Nom Nom
Golden curls of grated, Salt Cured Eggs melts in your mouth like liquid carbonara! Grate it onto pasta, salad, anything!
Ingredients
1¾ cups Kosher salt
1¼ cups sugar
4 large egg yolks
nonsitck vegetable oil spray
Instructions
In a medium bowl, combine the salt and sugar. Spread half of the contents in a small baking dish (approximately 8x6).
Using the back of a spoon make 4, evenly spaced indentations in the salt mixture. Carefully place a raw egg yolk in each depression.
Carefully sprinkle the remaining salt mix over top of the yolks, making sure they are completely covered. Cover tightly with plastic wrap and refrigerate for 4 days.
Gently brush the salt off of each egg and run under cool running water to remove the remaining salt. The yolk will resemble a gummy-like texture. Then gently pat dry with a paper towel.
Preheat your oven to 150 degrees F. Coat a wire rack with the vegetable oil spray and set it on top of a baking sheet. Bake for 1½ to 2 hours. Let cool and then grate over whatever you like. If your oven doesn't go as low as 150 degrees F, simply allow the yolks to dry out in an unheated oven for 2 days. Enjoy!
Notes
* Cured eggs yolks will keep for one month. Just keep in an airtight container in the refrigerator.
* Recipe from Bon Appétit -
Cured Egg Yolks