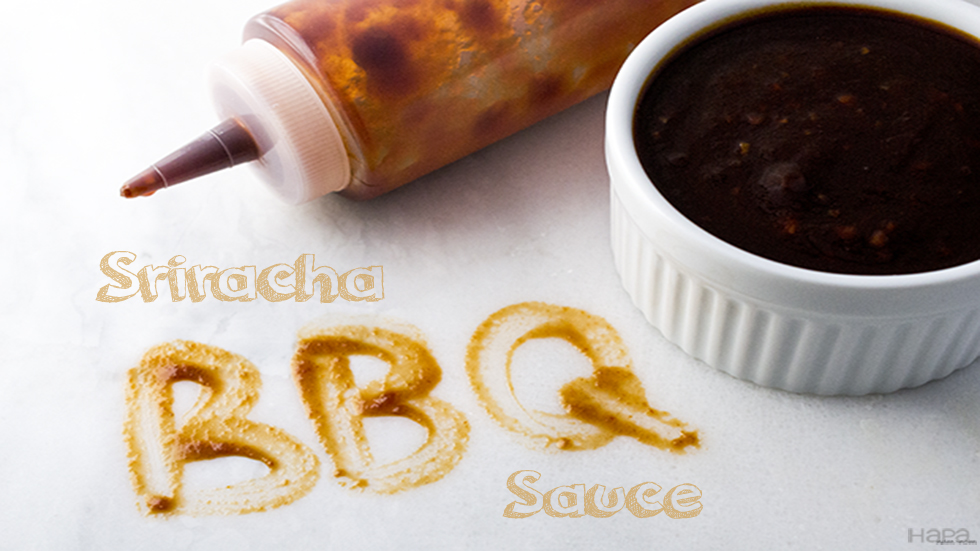 When I was working on the pulled pork slider post, my husband suggested adding a barbecue sauce (as I mentioned earlier in that particular post, I sadly don't know much about barbecue).  Upon his recommendation I began thinking of what flavors I wanted in my sauce.  Almost immediately I knew I wanted to incorporate sriracha, which lead to additional Asian ingredients and pairings, such as: soy sauce, lime juice, and rice wine vinegar.  However, this being a BBQ sauce, I wanted to keep some of the traditional ingredients like Worcestershire sauce, brown sugar, and ketchup.   Adding a few more ingredients, both traditional and non-traditional, I came up with a BBQ sauce I'm actually quite pleased with; sweet, smokey, and tangy, with a bit of heat.  Honestly, this Sriracha BBQ Sauce is a game changer! It truly punches up the other flavors present in the pulled pork sandwich – it's incredible!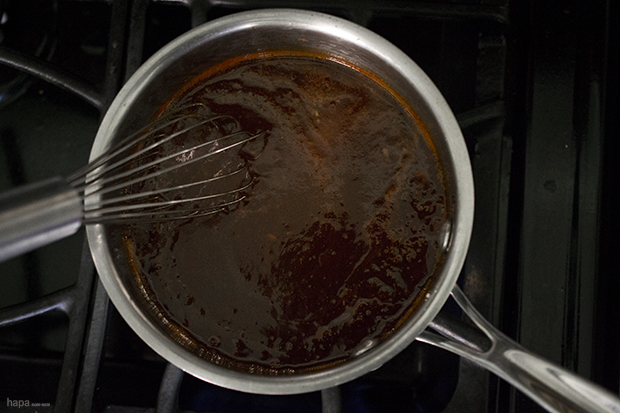 Sriracha Barbecue Sauce
Author:
Kathleen | Hapa Nom Nom
This Sriracha Barbecue Sauce is perfect on pulled pork, grilled meat, or other BBQ! Sweet, smokey, and tangy, with a bit of heat - it's everything a BBQ sauce should be!
Ingredients
2 tablespoons olive oil
8 garlic cloves, minced
½ cup sriracha
⅔ cup low sodium soy sauce
⅔ cup rice vinegar
⅔ cup brown sugar
1 cup ketchup
¼ cup fresh lime juice
¼ cup Worcestershire sauce
2 tablespoons honey
2 teaspoons onion powder
Instructions
In a medium sauce pan over medium heat, heat the oil and sauté the garlic just until fragrant – approximately 30 seconds.
Add the remaining ingredients. Turn the heat down to low and stir occasionally for 20 minutes or until sauce has thickened. Do not let the sauce boil.
Serve with barbecued or grilled meats. BBQ sauce is great on Pulled Pork Sliders or Faux Fried Chicken Tenders.